Investing in the real estate industry is a practical option for those looking for ways to improve their financial health. It's a smart strategy for those who are interested in building wealth. At the same time, it's a smart move for people who want to guarantee a bright future. This is especially true for working adults, newlyweds, and people aiming to raise a family.
If you can successfully purchase a property, especially one where you will settle in, you can observe a huge difference in your finances. Of course, it's a huge expense, but it can turn into an excellent investment, especially if you can find an ideal property for your family.
Why Consider Investing in a Residential Property
Some people believe that they can't afford to invest in a family home. They think that it's too expensive and that it's better to pay for cheaper rental fees. Unfortunately, this common misconception often leads to a missed opportunity for most families. According to a report, you need to pay an average of $1,124 per month for an apartment, while you only need to pay an average of $1,100 for a monthly property mortgage.
If you think about it, paying for rental fees only adds to your expenses. However, if you invest in a family home, you can have a property that you can convert into an asset. Thus, you need to think about investing in a residential property as soon as you can. Here are some benefits that you can get if you do this:
Improve privacy and security for your family

One of the best benefits that you can get from investing in a family home is that you get to protect your family's safety and security. If you have your own property, you can install durable locks and alarm systems to keep your loved ones safe. In rental properties, you have little to no control over making the apartment more secure.

Train you to enforce your savings

Another advantage of investing in a home is that you get to force yourself to follow a strict budget. This means, because you need to pay for the down payment and the mortgage, you need to learn how to improve your money-management skills. You will learn how to allocate enough budget for your home and also your savings.

Have an additional source of income

You can also use your residential property to get an additional source of income. Aside from having a place to settle in, you can have a property that you people can rent. This means you can get an additional source of income by running a rental property business from your actual home. If not, you can start a simple business from home.
Finding an Ideal Family Home to Purchase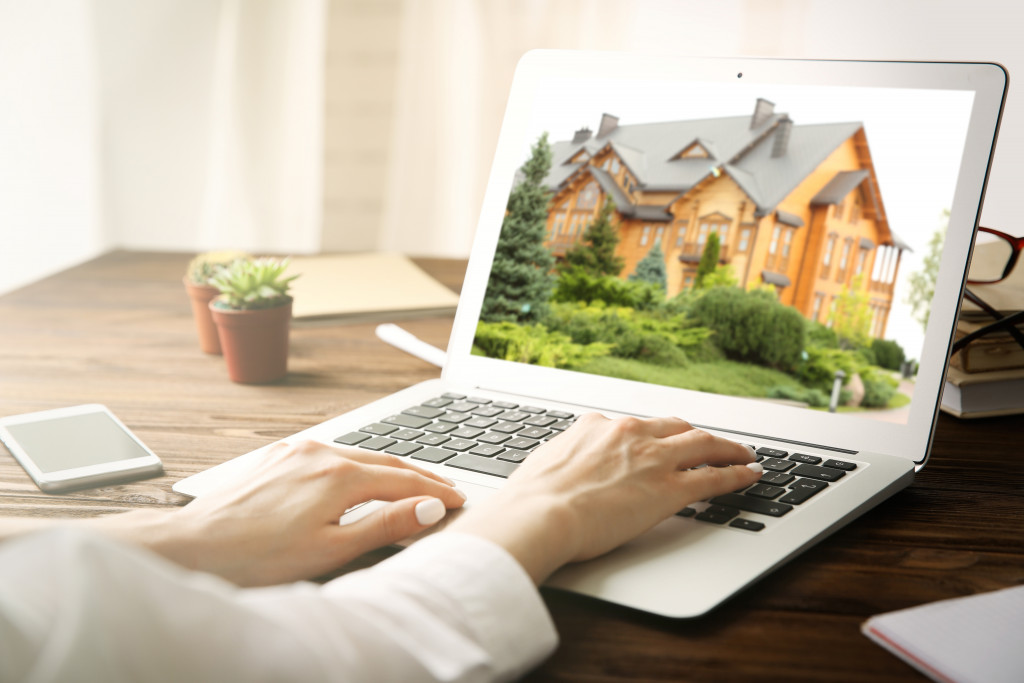 Understanding the benefits of owning a residential property will provide you with the abovementioned benefits. Also, you get to finally have a home where you and your loved ones can feel safe, happy, and comfortable. However, before you proceed to purchase your family home, ensure that you know a few guidelines first. If you are a first-time homebuyer, you need to consider the following reminders in home-buying:
Ensure that the property's location is ideal for you

Whether you want to settle in the city or a quiet town, ensure that you invest in an ideal property. Consider your situation at work or how kids will go to school after moving to your new home. The goal here is to make sure that the property is highly accessible and that you can travel easily via public transportation.

Check if all the essential features your family wants are included on the property

Prepare a list of features you want in a property. This includes the size of the property, number of bedrooms, outdoor space, etc. This way, you can narrow down your choices from various home listings.

Do a quick research about the neighborhood

Look for possible issues you may encounter if you purchase the property. Ask people who are residing in that area so you can have a clear idea about how people live in that particular area. Take note of red flags such as problems in water pressure, flood issues, etc.
Investing in real estate can provide you excellent benefits, especially if you succeed in finding an ideal property. Thus, you need to make sure that you take the time and effort in scouting for the perfect home for your family. Don't simply accept any real estate investment deals. Make sure to compare the prices of properties first. Inspect the properties as well so you can rest assured that there are no damages, hidden charges, and other major issues about the investment. You can also consult experts such as real estate agents and brokers, financial advisers, and lenders. This way, you can get more information about the best tactics in buying a home.