According to CNBC, rent across the country has increased by 11.4 percent from 2020 to 2021, with a 2.5 increase between June 2021 to July 2021 alone. Peter Boockvar, chief investment officer at Bleakley Global Advisors, states that rent will continue to increase in the coming months. For people who are currently renting, it is time to consider the possibility of buying a home so that the money going to rent goes toward a long-term investment instead.
It has been a frustrating period for many potential homebuyers in the past months, though, with ever-increasing home prices. On top of that, there were few homes available on the market and much competition for these. According to Yahoo Finance, Redfin data showed that home prices throughout the country increased by 24.8 percent from June 2020 to June 2021. The median selling price of homes reached $386,888.
At the same time, the number of available homes for sale decreased by 39.6 percent from the previous year. Buyers were fighting to outbid each other for the limited inventory. It seemed an impossible dream for renters to join the fray.
The Tides Are Starting to Change
CNN reports, however, that according to the National Association of Realtors (NAR), the number of houses for sale increased by two percent from June 2021 to July 2021. This is a welcome change even if the number is still 12 percent less than in July 2020. According to CNBC, there were 1.32 million houses listed in July. It has still not reached the ideal inventory for a six-month supply, but the July inventory represents a 2.6-month supply.
While prices continue to rise, the rate of the increase is not as high as before. With the increase in inventory, there will also be less competition. This is good news for potential buyers.
Mortgage Rates Are Still Low
Data from The Mortgage Reports shows that mortgage rates will remain near their current low levels up to September 21. There will likely be an adjustment after the meeting of the Federal Reserve's Federal Open Market Committee (FOMC) on September 21-22. Experts believe, however, that any increase will be small, and mortgage rates will stay close to the three percent level. There could be a spike of up to 3.17 percent in the 30-year rates in the next 90 days, but up to the end of 2021, the forecast is for 30-year rates to go no higher than 3.4 percent.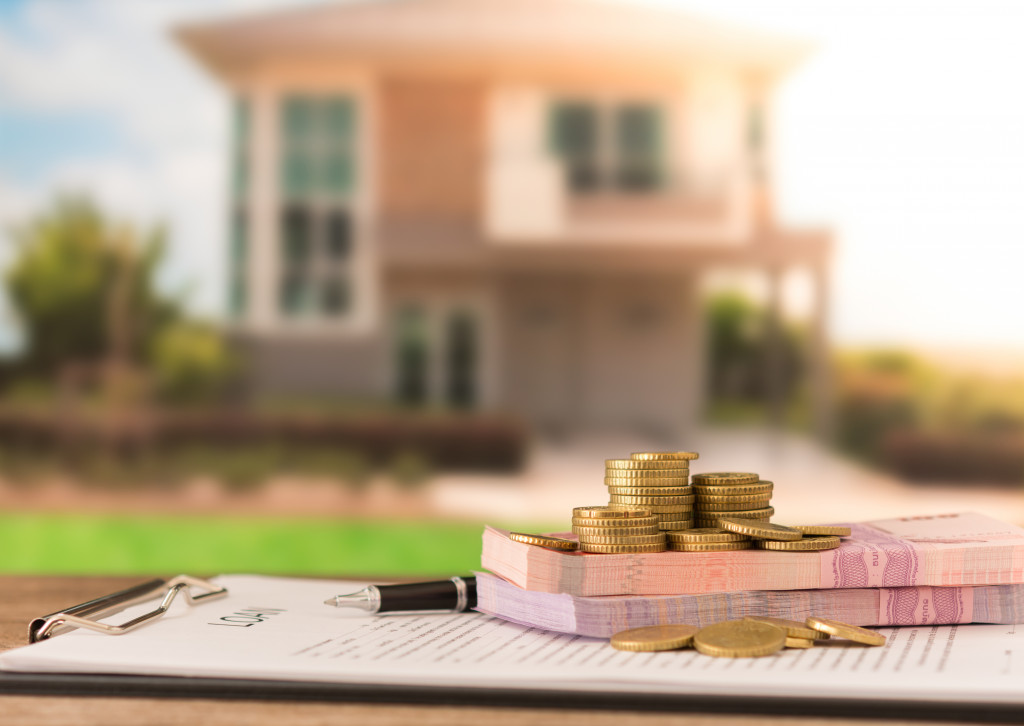 Evaluate Your Finances
You have to know your monthly expenses and do some number crunching to determine if you can afford a mortgage loan and how much you can afford to pay monthly. Sum up your total net income after taxes and subtract all your monthly expenses except rent. Include credit card payments and any existing loan payments, such as a student loan or a car loan. From the remaining amount, subtract a monthly exigency fund. The remaining amount is what you can afford as monthly amortization. You cannot afford to pay more than this. This is more realistic, but lenders often use the more general rule of a monthly mortgage payment that is 28 percent of your gross monthly income before taxes and other expenses.
You must have enough savings for a down payment on the loan. Depending on the lender, this ranges from three percent to 20 percent of the loan amount. A lower down payment is better, but it will require you to take homeowners' insurance. This is fine because it is advisable to take this for your own protection, as well. You must also have enough savings to cover the closing costs on the mortgage, which range from three to six percent of the home's price. Make sure that after all these, you will still have enough savings left as a cushion for emergencies.
Knowing all that, prepare all the requirements for applying for a mortgage among several lenders. They will need proof of your income, including your salary stubs, tax returns, and bank statements. They will also get your credit score, which must be 620 and above. A higher credit score qualifies you for a lower interest rate. Lenders will also determine your debt-to-income (DTI) ratio, which must not be more than 43 percent, preferably lower. Compare all the offers from the lenders to ensure that you get the lowest mortgage rate and closing costs. You can then ask for a pre-approval letter on the loan amount and go house-hunting.
Find Your Dream House
If you tick all the boxes required for buying a house on a mortgage, there is no time to lose. Rent is money down the drain, and the longer you rent, the more money you lose. On the other hand, finding even the simplest entry-level home or a condominium unit means your monthly amortization goes toward ownership. Even before you finish paying off the entire loan, you are already building wealth through equity. Start investing in your dream home as soon as you can.