Every business, no matter what type, can run into legal challenges. For example, a small business owner might get sued by a customer who slipped and fell on their premises. Or, an online business might be accused of infringing on someone's copyright.
Studies show that 90% of businesses will have a litigation involvement at least once in their lifetime. While you can't completely avoid all legal risks when running a business, there are some steps you can take to minimize your exposure.
When you run a logistics brand, you might face some specific legal challenges. Here are three examples:
Issues with Trucking Accidents
If your business involves trucking, you risk being sued if one of your drivers gets into an accident. According to the National Safety Council, 4,842 large trucks were involved in fatal accidents in 2020 alone. Even if the accident wasn't your fault, you could still be held liable if the other party involved decides to sue.
To help protect yourself, make sure you have insurance that will cover you in the event of an accident. Don't forget about having a solid safety protocol in place. This will not only help keep your drivers safe, but it will also help protect your business from potential lawsuits.
Another way to deal with trucking accidents is to hire the services of an experienced truck accident lawyer. They can help you navigate the legal process and take the appropriate steps to protect your business. Make sure to do enough research to find a lawyer who will help you build your case and advocate for you.
Liability
If you run a logistics company, you may be held responsible for any damaged goods under your care. For example, if a package you're transporting is damaged in transit, the customer may try to sue you for the cost of the goods. The same goes if a package is lost or stolen while in your care.
Your business is also responsible for the safety and well-being of any employees you have working for you. If an employee is injured on the job, they may try to sue you for damages.
The following are three of the most common ways to protect your business from liability issues:
Proper Training
Statistics show that inadequate training is one of the leading causes of accidents in the workplace. By properly training your employees, you can help to prevent accidents from happening. This will not only help to keep your employees safe, but it will also help to protect your business from liability issues.
Written Policies and Procedures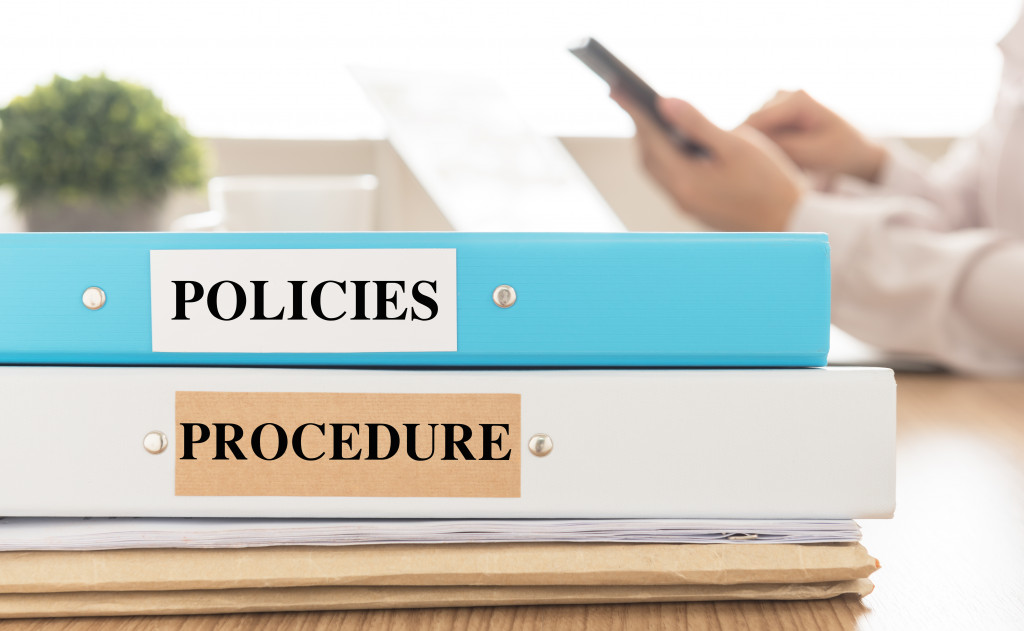 Having written policies and procedures in place can help to prevent accidents and other issues from occurring. Make sure all of your employees are aware of these policies and procedures and that they understand them before signing. Doing so will give your business some protection if an accident or other issue occurs.
The Right Insurance
One of the best ways to protect your business from liability issues is to have the right insurance. Many different types of insurance are available, so make sure you have the right coverage for your business. As for liability issues, having general liability insurance is an excellent place to start.
Ongoing Maintenance
No matter what equipment and vehicle your logistics business use in its operations, ongoing maintenance is crucial to keeping everything running smoothly. That's because if something goes wrong with your equipment, it could lead to an accident and increased costs. For example, if a tire on one of your trucks blows out, it could cause the truck to veer off the road.
You can prevent accidents and other issues by keeping up with your maintenance schedule. This way, all the equipment your employees use is in good working condition.
Failing to Comply with Regulations
If you don't comply with the regulations governing your industry, you could face serious consequences. For example, if you're transporting hazardous materials and you don't follow the proper procedures, you are risking your brand from getting fined. You could also put your employees and the public at risk for accidents.
The key is to be aware of all the regulations that apply to your business and ensure you comply with them. Your local government agency will be able to tell you which regulations apply to your company and how you can go about staying compliant with them. You can also find a lot of information online, such as on the websites of regulatory agencies.
These are just three common legal challenges many businesses, especially logistics brands, may face. It's essential to be aware of the risks and take steps to protect your business. By doing so, you can help to prevent legal issues from happening in the first place. And if they do happen, you'll be better prepared to deal with them.