Going through a divorce can be a challenging time for everyone involved. It's a stage full of emotions, from sadness to anger, and can be tough to get through. Separation can induce a lot of mental health challenges; that's why you have to be emotionally ready before you take care of post-divorce matters.
But once you're ready, it's time to start putting the pieces back together and moving on with your life. You'll need to go through many substantial concerns that you cannot delay. These things are essential to take care of as soon as possible to restart your life smoothly.
It's understandable to become overwhelmed by these things, especially if it's something new to you. If you're not familiar with navigating the whole process and taking care of things afterward, this article should help you. These are the five things you need to take care of after your divorce:
1. Finances
One of the most important things you need to manage post-divorce is your finances. This includes dealing with debts and assets and support payments if you have any. You'll need to sit down with your ex-spouse and go through all your shared accounts to determine who will be responsible for what. You'll also need to figure out how you will split up your property and possessions.
It's essential to have a clear understanding of your finances to make sound decisions. This includes creating a budget and knowing your income and expenses. You should also start building up your credit if you have any joint accounts that need to be closed.
A financial advisor can help you understand and manage your finances after a divorce. They can guide how to budget, save money, and make intelligent financial decisions. Finances should be one of your top priorities after a divorce to avoid any financial hardships down the road.
2. Parenting Plan
After a divorce, your parenting plan is one of the most important things you need to take care of. If you have children, you'll need to create a parenting plan that outlines how you'll co-parent.
Your parenting plan should be created with the help of a good child custody attorney if necessary. They can help you create a fair parenting plan and ensure that both you and your ex-spouse have time with your children. Parties should also base parenting plans on the best interest of the child. Once the parties involved create the parenting plan, it is essential to follow it.
If you do not follow the parenting plan, the offended party could hold you in contempt of court. That means the court can find you and hold you legally liable. So, it is vital to make sure that you follow your parenting plan after your divorce.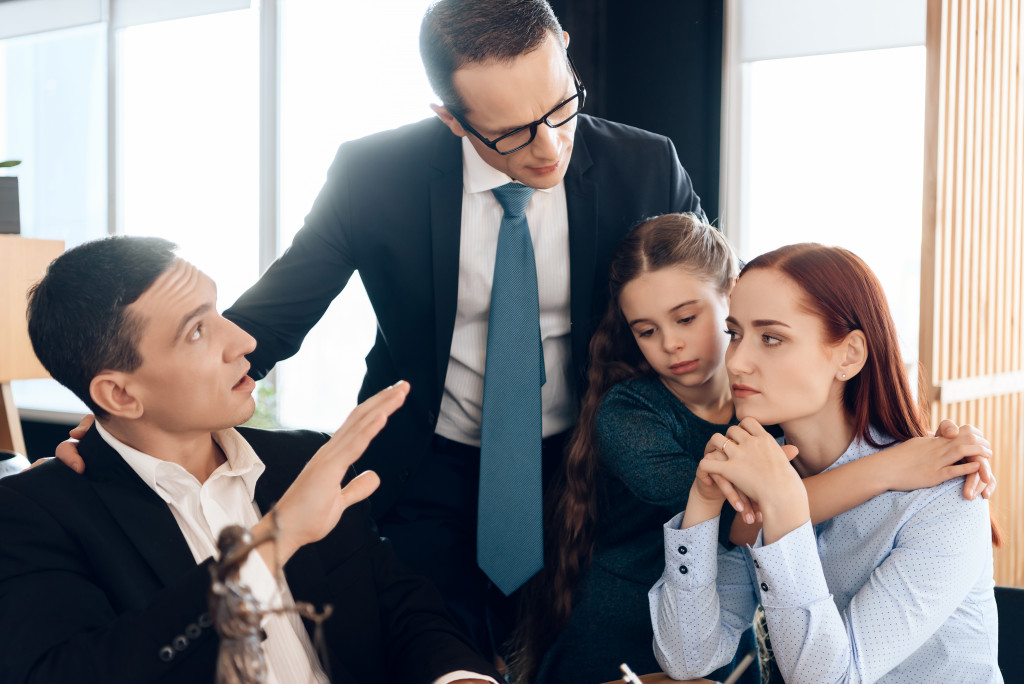 3. Living Arrangements
Another critical thing to take care of post-divorce is your living arrangements. If you were living with your ex-spouse, you'd need to figure out where you're going to live now. This includes finding a new place to live and making any necessary changes to your current home.
You'll also need to consider your financial situation when making these decisions. Can you afford to keep your current home, or will you need to find a new place that's more affordable? These are all essential factors to consider when making your decision.
Whatever you decide, make sure you're comfortable with your living arrangements. You should also have a solid plan in place to make a smooth transition.
4. Health Insurance
Getting health insurance is one of the things couples should consider before getting married. If you and your partner got one, it's also one of the things you need to take care of post-divorce. If you were on your ex-spouse's health insurance plan, you'd need to find a new plan now that you're divorced.
There are a few different options for health insurance after a divorce. You can get your own health insurance plan, join a spouse's health insurance plan, or enroll in a government-sponsored health insurance program.
Each option has its own set of pros and cons. You'll need to compare each option to find the best one for you. Once you've decided on a plan, make sure you're enrolled and have coverage.
5. Your Name
If you've changed your name after marriage, you'll need to take care of a few things post-divorce. This includes changing your name on your driver's license, Social Security card, passport, and other legal documents. You'll also need to update your name with your bank, credit cards, and other financial accounts.
You need to update certain documents because you use your name as identification. It's also important to update your records to avoid any issues in the future. For example, if you don't change your name on your passport, you may have trouble when traveling. This can be a time-consuming process, but it's important to update all of you with your new name.
These are just a few things you need to take care of after a divorce. Though it can be a tough time, it's essential to handle these things so you can move on with your life. With the right planning and preparation, you can make it through this time and come out stronger on the other side.