Food truck businesses are popular ventures for entrepreneurs with cooking expertise and a love for travel. It can be a profitable idea, with people always welcoming new and unfamiliar meals and treats that might arrive in their area. Their curiosity will lead them to your food truck, increasing sales and developing a better reputation.
As a result, your market share will grow, leading to more opportunities and profits. This situation will allow you to improve your food truck business or even your life on the road. If you start collecting profits, these improvements might be achievable already.
Making Changes to the Menu
The first way you could improve your food truck business is by changing the menu. It will ensure that you have something new to offer customers, keeping them interested in selling. You could add new items or get rid of some of the old ones.
It's essential to remember that customers' tastes change over time, so adapting is necessary. If you don't make any changes, they might get bored and look elsewhere. This flexibility is more achievable in food trucks compared to restaurants.
Food truck businesses can experiment with other menu additions through seasonal specials or free taste strategies. Seasonal specials are a great way to introduce new items to customers, and they can be very profitable if executed correctly. Free taste strategies are also a great way to introduce new things, but they also benefit from building customer loyalty.
These strategies are a great way to improve your food truck business, so make sure you take advantage of them!
Taking Advantage of Social Media
Food truck businesses seeing a rise in profits can invest more in social media marketing strategies. This opportunity means boosting ads and paid content to make noise in the following areas. Increased investment can help food trucks reach new heights, as social media platforms are a great way to connect with customers and build relationships.
It's important to remember that each social media platform is different, so you need to tailor your approach accordingly. For example, Facebook is great for sharing images and videos of your food, while Twitter is perfect for short, snappy tweets that tease new menu items. LinkedIn is ideal for building relationships with other businesses, while Instagram shows your food truck.
Make sure you use all of the tools to improve your food truck business!
Creating Loyalty Programs
Another way to improve your food truck business is developing a loyalty program. This program will reward customers for continued patronage, encouraging them to return.
There are many different ways to develop a loyalty program, so make sure you find one. For example, you could offer customers who purchase multiple items or give away freebies to refer new customers to your truck.
Whatever type of loyalty program you choose, make sure it will benefit you and your customers. It should be easy to use and offer valuable rewards to keep people coming back for more.
Upgrading Equipment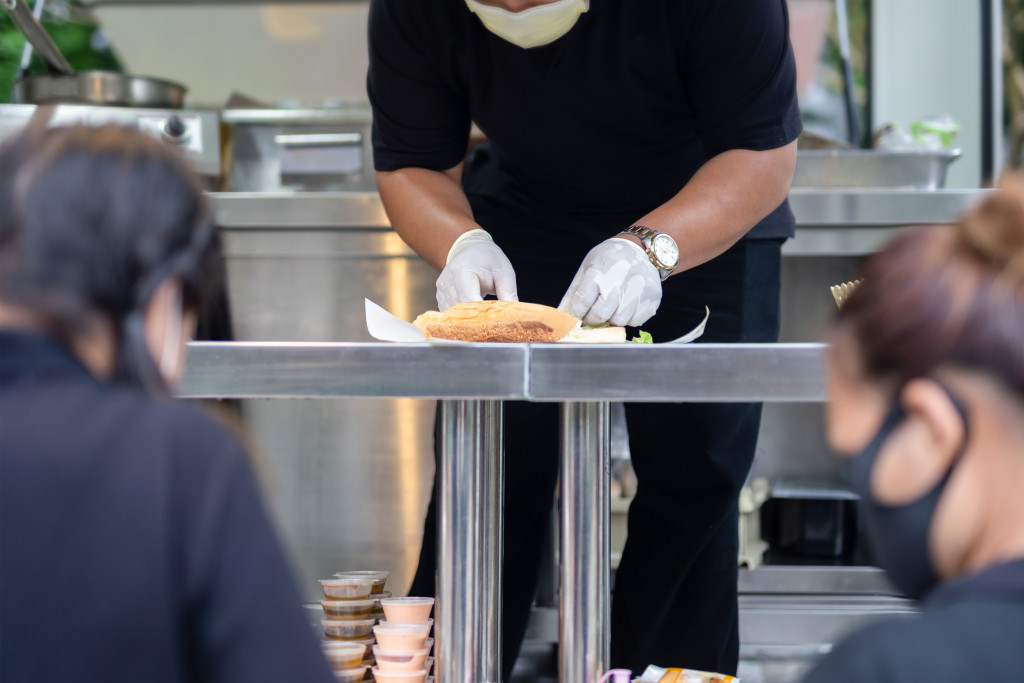 When a food truck sees profits, it's crucial to reinvest them. You can do this by upgrading equipment, which will make the company more efficient and profitable.
Upgrading equipment can be a costly investment, but it's well worth it. New equipment can help food trucks save time and money, which is essential for a successful business.
For example, new cooking equipment can help food trucks cook food faster and more efficiently. It means that the food will be what customers want. It also means that there will be less waste, which can save the business money.
Additionally, new refrigeration and storage equipment can help keep food fresh and reduce the risk of spoilage. It is vital for food safety and can also help save money on food costs.
Investing in new equipment is a great way to improve your food truck business, so make sure you do it!
Improving Road Living Lifestyle
If you already see a profit from your food truck business, it's good to reinvest that money back into the business. One way to do this is by upgrading your RV. It will make the company more comfortable and efficient, which will lead to increased profits.
Upgrading your RV can be a costly investment, but it's well worth it. You can even afford customized coaches to make your food truck venture feel more luxurious and comfortable. It might even be attractive to potential customers.
Improving your RV lifestyle will be necessary, especially if your food truck business plans to establish a permanent restaurant.
Conclusion
There are many ways to improve your food truck business. By taking advantage of social media, developing loyalty programs, upgrading equipment, and enhancing your RV lifestyle, you can take your business to the next level!