Starting a real estate property business can be a lucrative way to make money, but it's not without its challenges. When starting, there are many things to consider, such as choosing the right type of business, finding properties to invest in, and marketing them to tenants or buyers.
You'll also need to manage the day-to-day operations of the business and stay on top of changes in the real estate market. So, if you're thinking of starting a real estate property business, here's what you need to know.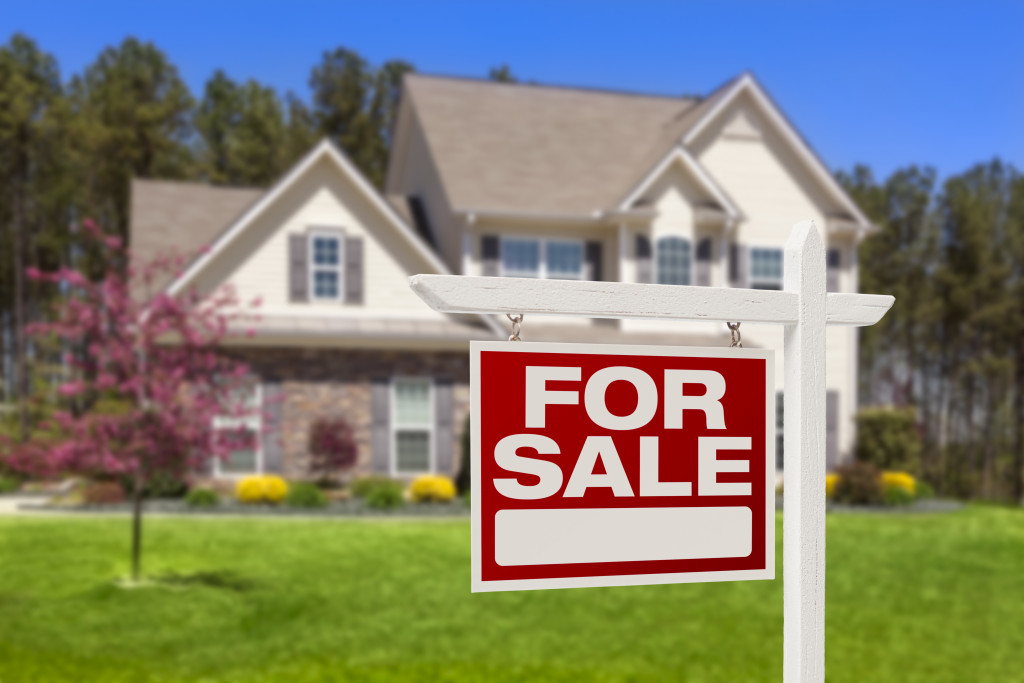 Types of Real Estate Businesses You Can Start
Before you can put up your "for sale" sign, you need to decide what type of real estate business you want to start. Here are a few of the most common types:
Rental Property
The most common type is a rental property business, where you buy and rent out properties to tenants. This can be an excellent way to make money, but it's important to remember that you're responsible for the property and need to ensure it's well-maintained. That's why it's crucial to choose tenants carefully and have a good screening process.
Real Estate Investing
Another option is a real estate investing business, where you purchase and sell properties for profit. This can be a more risky venture but can also be more profitable if done correctly. If you're going to make smart investments, you'll need to have property settlement attorneys by your side to help you with the legal aspects of buying and selling properties.
Property Management
If you don't want to deal with owning and managing a property, you can also start a property management business. This involves renting or leasing properties to tenants while handling all the associated maintenance and repairs.
Marketing Your Property Business
Once you've chosen the type of real estate business you want to start, you need to begin marketing it. You can do this in many ways, such as online advertising, print ads, or networking with other businesses. Here's how to get started:
Website
Your first step should be to create a website for your business. This will be your online home base, allowing potential tenants or buyers to learn more about your company. They will also learn about the properties you have for sale or rent.
SEO
You can also boost your website's visibility by optimizing it for search engines. This means including the right keywords and phrases in your content, as well as in the titles and meta descriptions of your pages. The point of SEO is to get your website ranking high in the search engine results pages so that more people will see it.
Social Media
Social media is another excellent way to market your business. You can create profiles for your company on popular platforms like Facebook, Twitter, and LinkedIn to share news and updates about your business with your followers. This means you'll need to have a solid social media strategy in place to reach as many people as possible.
Email Marketing
You can also use email marketing to reach potential tenants or buyers. This involves creating a list of email addresses and sending them regular updates about your business, including new properties for sale or rent, special offers, and news and events related to real estate.
Tips for Starting Out
Although you might want to dive in and start buying and selling properties right away, taking things slow in the beginning is essential. Here are a few tips to help you begin:
Tip #1: Do your research
Before starting a real estate business, make sure you know what you're getting into. This includes learning about the market, the types of properties in demand, and what it takes to manage a property. You'll be able to make smart decisions about what kinds of properties to buy and sell and how to market them.
Tip #2: Stay organized
One of the keys to success in any business is staying organized. This means keeping track of your finances, your tenants or buyers, and your properties. Otherwise, you'll quickly become overwhelmed and won't be able to keep track of what's going on. Do yourself a favor and start organizing your business from the get-go.
Tip #3: Have a good team in place
No one can do it all on their own, and that's especially true in the world of real estate. That's why it's crucial to have a good team in place, including real estate agents, legal advisors, and property managers. By doing so, you'll be able to delegate tasks, get more done, and be more profitable if done correctly.
Starting a real estate company may be a financially rewarding experience, but it isn't without difficulties. You can give yourself the best chances of success by doing your homework and enlisting the aid of specialists. So, educate yourself, take action, and soon you'll be reaping the rewards of a thriving real estate business.