No one can ever be too safe, and for prominent individuals, the constant threat against personal safety is double. About 85% of these attacks occur in or around a transport vehicle. This means you can't rely on regular chauffeurs for safe ground transport. To have a well-rounded executive protection program, security-trained drivers are the only solution.
The benefits are extensive. From their technical driving expertise, situational awareness to medical training, they're highly valuable on the road.
The Dangers on the Road
The fact that the majority of attacks on executives involve a vehicle is alarming. Apart from direct attacks, targets are at risk of getting abducted or getting into a vehicular accident.
In the case of kidnapping, almost 60% of cases happen while in transit, although researchers suggest that the actual figure might be greater. Up to 90% of kidnapping events remain unreported, most likely from fear of damaging a VIP's reputation.
Executive kidnapping can lead to a ransom demand of $2 million, making security drivers a crucial component of an effective protection program.
Vehicular accidents, on the other hand, are the leading cause of death among healthy citizens in the U.S, killing 1.3 million people each year. Having a security-trained driver to ensure optimum transport conditions is one safety precaution to avoid such a fate.
How Security Drivers Increase Safety
Vehicle manipulation, expert navigation, and directional awareness: these three capabilities make security drivers an indispensable component of a security arsenal.
Trained drainers conduct pre-mission planning and have threat monitoring tools, which give them the foresight to avoid risks. Some have also gone medical training that enables them to attend to emergency symptoms while in transit.
For any executive, time is money. Security drivers can also help their clients maximize time and productivity on the road by knowing how to avoid destructive and disruptive events. The fewer the interruptions and distractions during ground transport, the higher the productivity and road efficiency.
How to Choose the Right Security Trained Drivers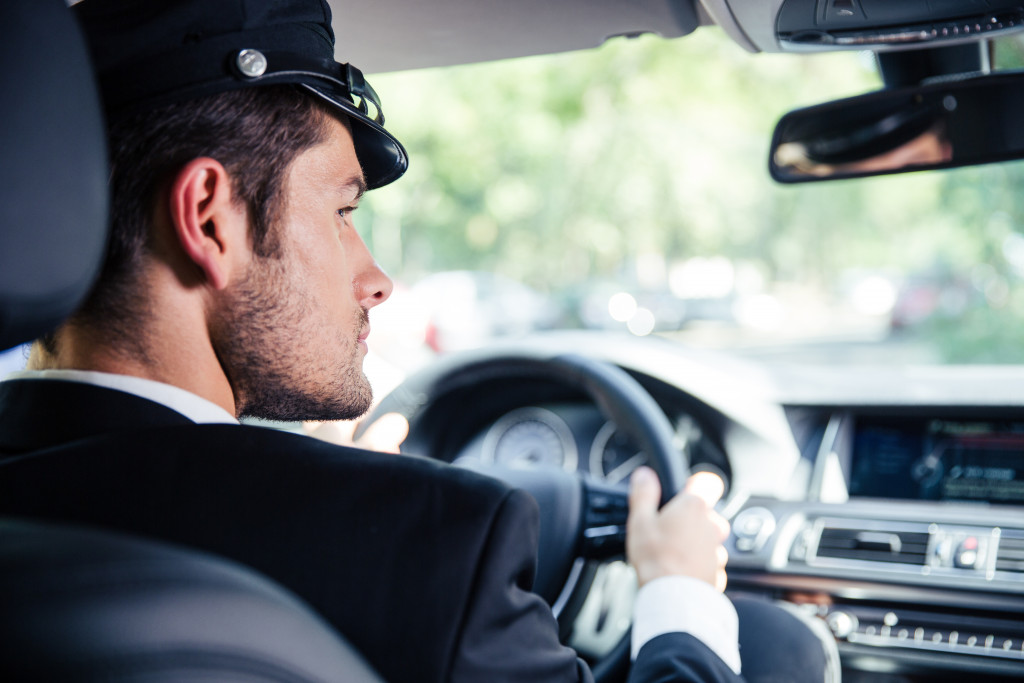 At the moment, there are no formal job descriptions for security-trained drivers, just as there is no universal governing body with standardized credentials and qualifications that can lead you to the "most qualified provider."
A security trained driver can be anyone from a cab driver who's completed a defensive driving training program or someone with 10+ years of military experience.
The lack of standardization makes it harder for executives to recruit the best person for the job. The first step is to examine the credibility of the company's security qualifications by asking these questions:
Does the driver have experience and specialized skills related to this field?
What kind of security-related driving programs have they completed?
Have they undergone medical training? Are they equipped to handle medical emergencies?
Are they experienced in managing operational risks?
This set of questions is to narrow your options down to the providers with a clear designation for the job and what it entails. If you're pleased with the answers you got, you can now proceed to the next set of questions to determine if their service matches your specific needs.
Does the driver have knowledge and familiarity with the local area?
Will there be any pre-mission preparations? What type of preparations will there be?
What kind of security and monitoring tools would the driver have access to?
How visible is the driver's location to the executive during ground movements?
Other than security, will the driver provide the level of service and discretion the client expects?
Whether you're recruiting a driver to become part of your team or outsourcing your transport needs to a third-party provider, the checklist above is an excellent place to start.