Global economic recovery has been the second most important priority throughout 2020 and 2021, with many even considering the notion as just as crucial to the fight to vaccinate the mass population and create herd immunity against Covid-19. As a result, we've seen countries worldwide offer their best efforts to stimulate economic activity, provide support and grants for businesses to remain in operation, and many other policies in place to push for a more bullish trend in the world markets.
However, in most recent developments, Evergrande, one of China's largest property developers, is currently facing an insurmountable debt mountain with a high risk of defaulting on their obligations, which could cause a credit crunch that would send shockwaves all throughout the world. And while broad speculation teeters between the belief that the company is too big to fail or a dire future ridden with bearish oversight, Evergrande most certainly provides businesses across the world a modern look at why we should take extra precaution in the new normal.
An Inherent Weakpoint Amplified By The Global Pandemic
To put things into context, China had already been on a binge of pushing forward for real estate development and investment, and the craze had been supported by a lot of the population making long-term investments, with Evergrande at the helm of pushing for more residential properties. However, due to the company's gung-ho tactics of keeping the cash flow rolling from one venture to the next, the sudden halt and disruption caused by the global pandemic amplified the chink of the armor; when everything couldn't stay in motion and sales performance couldn't keep up.
Backed-Up Supply Chains Slowed Down Efficiency: The first problem to arise was in the form of supply chain management wherein orders were backed up, projects went unfulfilled, and turnover times became excruciatingly slow. And because the company was riding on its ability to remain efficient and keep productivity at an optimal level, the business took a heavy hit in overall stability. As a result, this problem festered and began to undermine a lot of the progress built ever since the pivot point during March of 2020.
Building Material Costs Skyrocketed Through The Roof: Consequently, supply chain disruptions also caused building material costs to skyrocket and make expenditures for their ongoing projects also rise in proportion. And because of pressures from lenders to meet their payments despite the increase in prices, Evergrande was caught between a rock and a hard place with no easy way out. What's worse, this accumulation of debt continued to grow into the mountain it is today, with still no resolution for the problem at hand.
Labor Becoming Increasingly Hard To Come By: Lastly, due to the health restrictions and safety guidelines that need to be followed, on-demand labor and immediate access to a workforce became increasingly hard to come by. Sure, Evergrande could still employ a number of their workers, but not being able to match the same levels during pre-pandemic conditions inevitably set them back by a considerable amount.
Risk Aversion And Investing Early In Business Resilience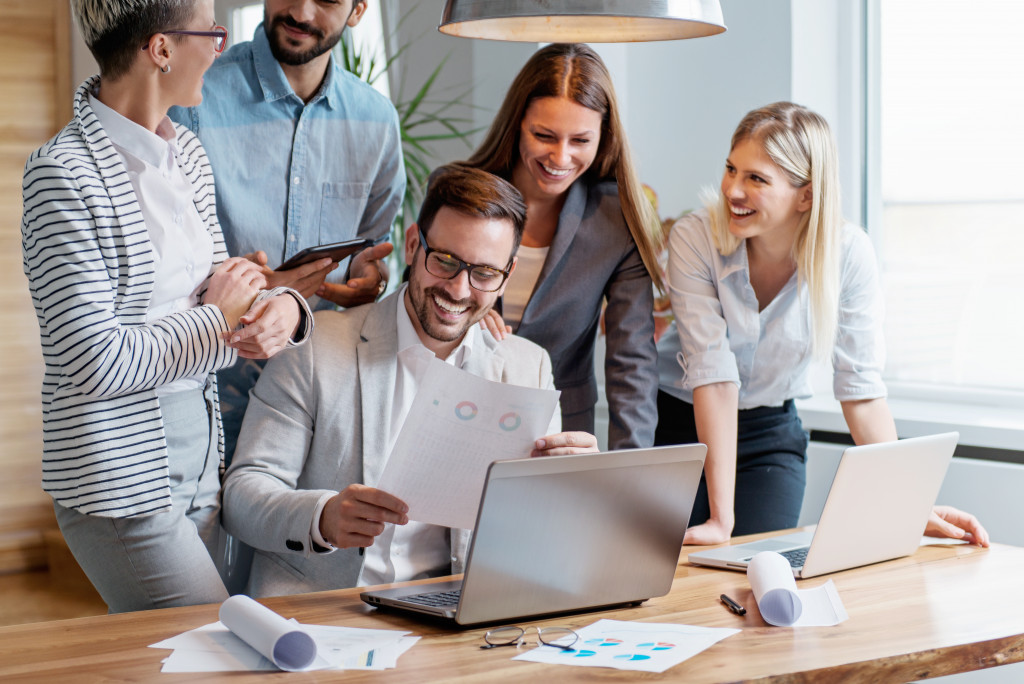 Given the factors mentioned above, it's as clear as day that businesses should be cautious with their decisions and must employ a more risk-averse framework to their operations and possibly reinforcing more business resilience as well. The current business climate is still riddled with uncertainty and market volatility, meaning that any forecast or action based on speculation could quickly be upended by an unexpected development.
Benchmark Logistics Management Against New Normal: Firstly, we strongly recommend that companies benchmark and evaluate their current logistics management against the new normal to identify potential weak points. At the end of the day, no single business can control and oversee the flow of global supply chains, so we must exert influence over the areas that we can create positive change.
Secure Long-Term Partnerships With Diverse Suppliers: Secondly, with prices so erratic and workflow being mismatched, it is in your best interests to secure a long-term partnership with diverse suppliers. Whether it be a reliable source of bulk HTV supplies or access to machinery and equipment, having something to fall back on in the event of further economic turbulence could just be your one saving grace.
Identify Opportunities With Remote Work Environments: Last but not least, instead of going against the grain of hybrid workplaces; we suggest that you identify career and talent acquisition opportunities with remote work environments. Yes, there's no denying that it will take time getting used to, and switching up current operations is no easy feat either, but being flexible during these trying times is non-negotiable.
A Business Is Better Off Safe Than Sorry, So Don't Push Your Luck.
In conclusion, if there's one key takeaway from Evergrande's current debt crisis, it's the fact that a business is always better off safe than sorry during this global pandemic with fears of economic decline and even the risk of the S&P 500 dropping by 20%. Therefore, don't go pushing your luck, and be sure to take note of the missteps mentioned above so that you don't have to go through the same problems in your business as well.