A lifeline for the millions of people with disabilities in the United States is centered on its benefits. However, these are granted depending on the extent of need, implying that some applicants may be refused. The first rejection is anything but definitive as these benefits are pretty valuable, so do everything you can to fight for the assistance you need.
The Unfavorable Verdict
Don't be discouraged if your disability claim has been refused. They are declined for various reasons but know that you have the right to appeal the decision and strengthen your case. It is crucial to understand why your appeal has been declined, as it can help you raise the likelihood of being successful when you file for dispute.
Some reasons stem from failing to show sufficient medical evidence that their suffering is severe enough to prevent them from working. Additionally, a treatment plan can assist you in demonstrating to a disability assessor that you cannot work due to the ailment you are suffering from. However, if you can't prove that you've been following your doctor's instructions for your condition, it can be used as grounds for denial.
If your appeal is denied due to one or more of these reasons, you will have to submit a request.
Appeal for Reconsideration
When the Social Security Administration (SSA) declines your application, they provide a paper outlining the grounds for the denial. Ensure to understand the report, and if you oppose their judgment, you have the opportunity to file a request for reconsideration, which would have the SSA go over your whole case again.
Generally, you must file an appeal within sixty days of your initial judgment. If not, ensure that provide a substantial reason for the cause of the delay.
Request for an ALJ Hearing
When your case is reevaluated and refused again, you may file a new appeal. Administrative law judges (ALJs) preside over hearings, which are held on a local level. The court will assess your case and conduct an interrogation involving you and any witnesses or medical professionals present.
Following that, the court will decide whether to affirm the SSA's judgment or reverse it and give you impairment benefits. It involves a right to representation, as does reconsideration. It is a frightening proposition for the majority of people. After all, the court's judgment determines a great deal. Knowing what to expect, including the questions you need to answer, helps ease your anxieties and aid in preparing your testimony better.
Provide New Medical Proof
When you file for an SSDI or call for a determination, you must notify them if you suffer any changes to your medical condition. While the additional documentation may seem burdensome, it is pretty helpful when filing an appeal.
New medical evidence can assist you in obtaining a redetermination of your case by providing the evaluator with more grounds to grant you benefits. You can give this evidence separately or in conjunction with your petition for reassessment.
Obtain Recommendations from Doctors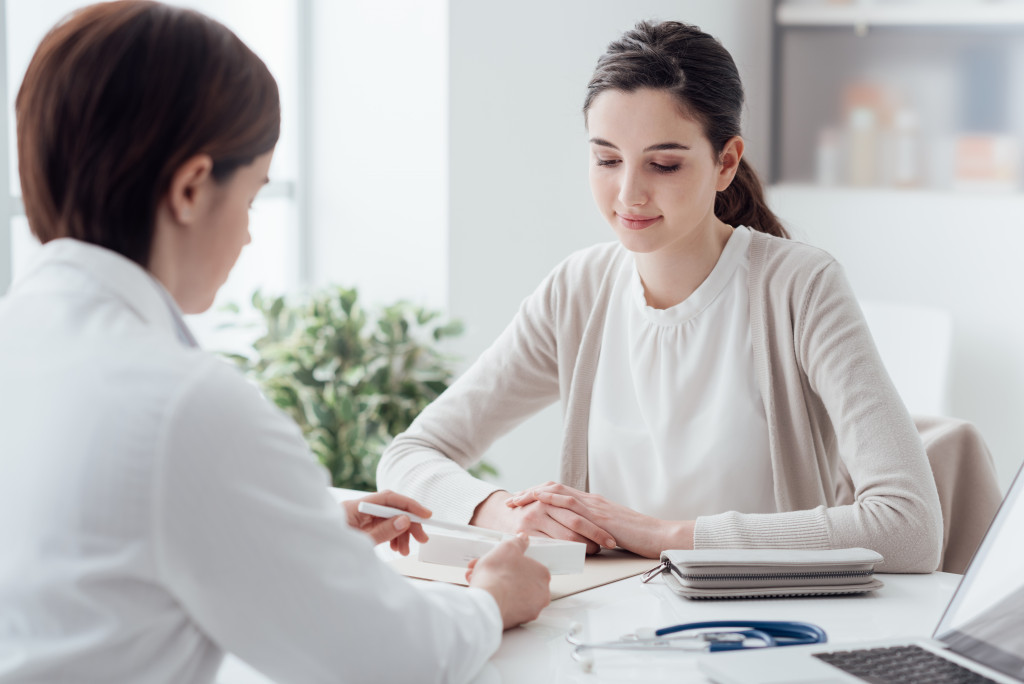 When evaluating a case, the SSA pays close attention to the opinions of doctors. If your appeal was first refused, it's never a bad idea to give more proof showing your handicap qualifies you for compensation. You can accomplish this by having your doctor fill out an RFC or Residual Functional Capacity form or submitting an updated one that documents new or worsening medical concerns.
You may also submit formal medical paperwork and explanations to strengthen why they feel your ailment is sufficiently severe to need financial assistance.
Consult with an Expert beforehand
The process for these applications includes a lengthy reconsideration and appeals procedure. That said, there is a higher chance that you will be given the benefits that you deserve if you consider consulting with a professional.
It is always a good idea to speak with a reliable disability lawyer about your case, irrespective of how you go through contesting your judgment. This guarantees that your attorney will do all possible ways in their power to assist you. Having an expert by your side also gives you peace of mind as you face additional financial and legal obligations.
The good news is that roughly two-thirds of candidates are given benefits during their disability hearing, even if you are one of those who have been rejected disability benefits.
Know that your disability claim being refused does not always imply that you are not handicapped. The most fundamental reality of the SSA disability procedure is that most claims will be rejected, typically due to a lack of medical proof, requiring applicants to appeal. However, some legal processes and experts will help you claim what you deserve.