The pandemic saw an increase in home improvement projects as people started enhancing their homes to make them conducive for work. This allowed many general contracting and home improvement businesses to continue working even in the middle of a health crisis.
With the current economic recovery, owners of a home improvement business can start planning its expansion. Growing a business is challenging, so business owners should plan it carefully. They should also have the foresight to see where the business is heading. Here are some of the practices that home improvement business owners can consider when expanding their business.
Have an Objective
It is always a good idea to have an end in mind when expanding a business. This allows business owners should define what they want to finish, or they should have an objective to aim for. For instance, the business owner can aim to get more projects in the next quarter of the year.
They can also specialize in specific aspects of the industry. These specializations can include new home builds, LEED certification, or solar roof installations. When they specialize, the business owner can stand out and dominate a niche in the market. This allows you to connect with homeowners who have specific needs for their homes.
Build a Good Reputation
Owners of home improvement businesses should also build a good reputation in the market. Businesses with good reputations typically stand out, and their clients recommend them to their friends. This means the business benefits from word-of-mouth advertising. The experience of the customer triggers this type of advertising. It is among the most powerful marketing tools since people trust their family and friends more than conventional media.
Building a good reputation for the business encourages this type of marketing campaign, which is free. It also fosters referrals and repeat business. So, business owners should ensure they have a good reputation in the market so that they can expand the business in the market.
Check the Resources Available
Aside from looking for customers, home improvement businesses should also prepare for more projects once it expands. Business owners should not dwell on how it can expand, but they should also prepare for the expansion. They should make sure they have enough employees and equipment to deal with a potential surge in demand.
Business owners should also check their networks, especially when it comes to other businesses they partner with. They can renew ties with the company that offers scaffolding rental. Even if the business acquires additional equipment in the future, they may need help if the projects they handle are bigger than usual. They can also connect with recruitment companies in case they need more people for a project.
Business owners should look into the resources available to them when they scale up since it may not be enough to meet the demand for their services as the business grows.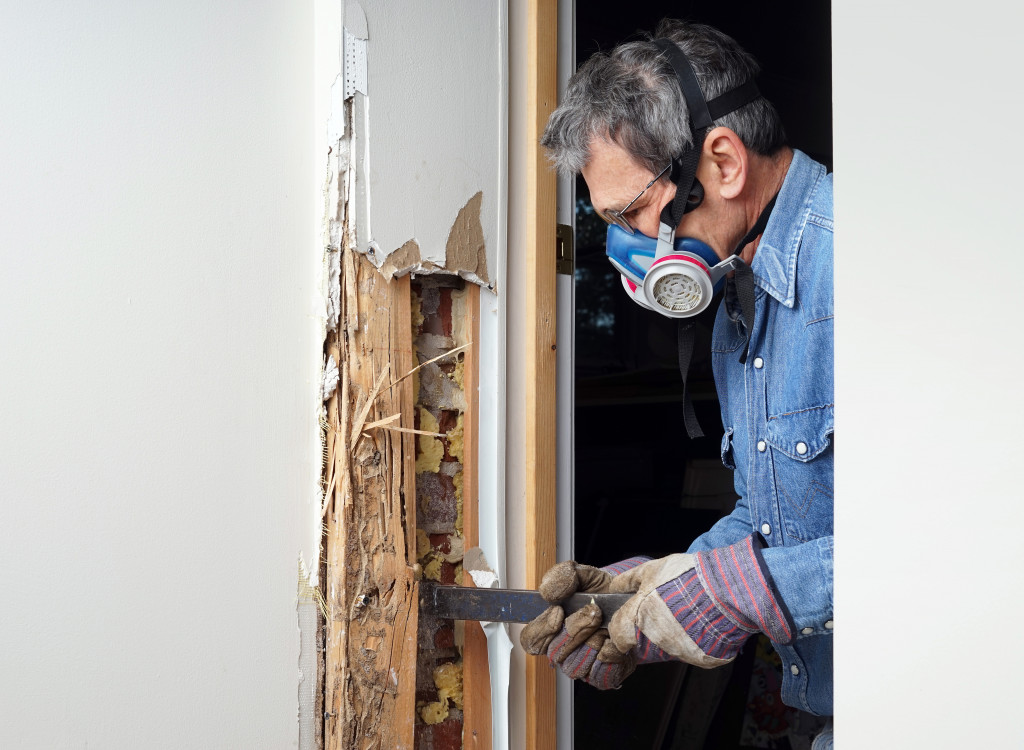 Invest in Technology
Technology can accelerate the expansion of a business. It allows the business to complete a project quickly and accurately. Home improvement businesses that do not have the equipment to handle big projects cannot compete with businesses with the equipment. Therefore, business owners should invest in equipment to land big contracts.
In addition to equipment, business owners should also consider getting Customer Relationship Management (CRM) software for the business. The CRM allows them to manage projects, log activities, and handle leads. The business can also acquire email marketing tools to market the business and generate leads.
Investing in technology allows a home improvement business to prepare for its expansion. It also allows it to generate leads and land contracts with homeowners looking for a reliable company that can improve their homes.
Expand the Team
While there are many one-man home improvement businesses in the market, this arrangement is not advisable if the business intends to expand. Business owners should hire people to perform some of the work they are doing. They should resist the urge to do everything themselves.
Instead, business owners should delegate some of the work so that they can focus on other aspects of the business. While it is challenging at the start, but expanding the team will help the business grow. Looking for the right employees is challenging, especially with the current market where many jobs opened up.
But business owners should work on finding the right people for every post in the company. They should also train the employees to ensure they perform well in their jobs.
Expanding a home improvement business is challenging. But if the business owner knows what to do, he can stand out in the market and land more projects in the future.