A mobile-friendly website is a requirement now to engage users and have your website ranking high on search results. It doesn't matter if you're a dental clinic targeting a local audience or a home mortgage company targeting nationwide consumers, mobile optimization will be your ally. Mobile optimization is here to stay, so it's not a question of whether you should go onboard with the idea, but a question of how.
Desktop search is still on the rise, but more than half the people worldwide use mobile devices to access the internet. People are more reliant on their handheld devices as they're more convenient to use for online shopping or food deliveries. This evolution in behavior has transformed how search engines read websites. Naturally, this influences how business owners and web designers build websites as well.
In 2020, Google stated that  mobile-first indexing will be enabled for all websites. In other words, Google will use the mobile version of a page when indexing and ranking.
All things considered, is to have a web design that's both beautiful and responsive on all devices. On top of that, your digital content has to be of high quality and strategic so that it can efficiently be crawled and ranked by Google.
Here are ways you can optimize your website for mobile:
1. Design your website with a "mobile-first mentality"
First, go for a simple design that will be effective for both mobile and desktop devices, as well as any operating system. Have a 'mobile-first' mentality, which means that before you make a decision, always consider how it will look on mobile. This is one step that you now have to include in the process.
Some files, animation, and programs would run perfectly on desktop but won't load as well on mobile devices. These bloating problems should be prevented early on. This will save you resources, and will give you more time to decide on design elements that will make your site look better.
2. Focus on user experience (UX) for all devices
It's not enough to just give users an attractive website, it has to be fast, usable and secure.
Choose a CMS and platform that's reliable and easily customizable. WordPress is a good example of this. It has 40 percent of the market share and continues to be the go-to when it comes to the preferred website platform and content management system (CMS).
Remember to always choose a theme that boosts user experience. A theme that allows users to easily navigate your site and at the same time, is also responsive on any device.
Platforms like WordPress have features that make it easier for you to envision your theme or imagine how your site will look on various devices. In WordPress, you can find this in your Dashboard. Just click "Appearance," then click "Customize", and a set of icons will appear at the bottom of your screen, each representing different devices that you can tap on. This will show you how your website will look depending on the icon you choose.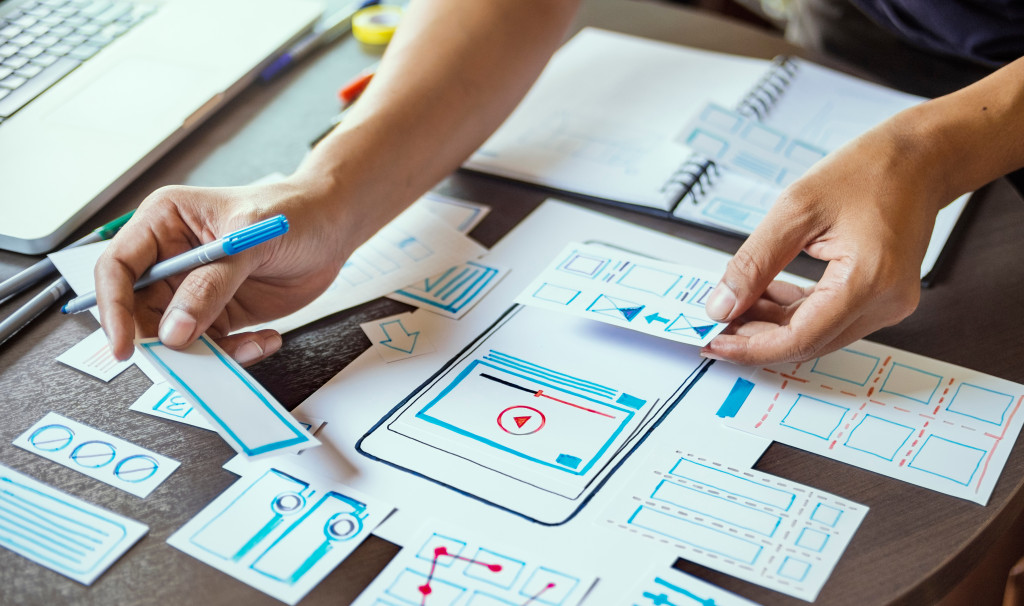 3. Make your website easy for Google crawlers to read and render. 
Make your website pages easy for Google Bots to crawl on your own. There are professional ways to do this, but if you want to do it on your own, then you can start with just using the same meta tags and title tags for all devices. This will make it easier for Google to read and render all content on your website.
4. Make your website load Fast
Speed is one of the most basic and crucial aspects of a well-optimized website. If a page in your site takes more than 3-seconds to load then you can end up losing a visitor, a lead, or a customer.
This factor is sometimes difficult for most to comprehend since something like a half-a-second is impossible to tally. However, studies show that a 100 millisecond delay in load time can cause a 7 percent drop in conversion rate.
To test how fast your pages load, you can use tools like Google's PageSpeed Insights.
5. Test your website
Always test your site's performance by viewing it on various devices yourself. Access it through desktop, a tablet, a smartphone, an Android, or an iOS device, and see if it looks and performs as you've expected it to.
You can use tools to get insights into your site's overall performance. Try to run Google's own tool called  Mobile-Friendly Test to see how mobile friendly your site is, similarly you can use Google's DevTools ;;;;Device Mode to simulate any device you want.
Optimize for Mobile
The smartphone revolution has changed how websites are built and used. It's your job to stay on top of this transformation and make it work for your business. If you're not too savvy with SEO, mobile-optimization, and web design, then outsourcing services is a promising and practical way to get the task done. The important goal here is to give the users the best experience when they visit your site.