As every business's enemy is stagnancy, so is not keeping up with growing demand. With online ordering and fulfillment increasingly becoming the trend, many businesses have tapped on the assistance of third-party logistics (3PL) to continue delivering consistent service to their global clients. Third-party logistics (3PL) companies have been building themselves a good reputation that they rake in enormous profits and are taking a bigger slice of their respective countries' GDP pie.
According to a 2019 study by business insight authority Allied Market Research, the market value of global third-party logistics was a staggering $1,028 billion. Provided the 7.1% compound annual growth rate (CAGR) remains prevalent in the next eight years, it will have approximately a $1,790 billion valuation. If anything, this goes to show how reliable 3PL services are when it comes to meeting the needs of companies poised to bring their businesses online.
To add, 3PL researcher Armstrong and Associates purports that, on average, countries the world over owe ten percent of their 2019 GDP to 3PL providers. This is a significant figure indicative of a massive shift happening in the global commerce industry. Moreover, more and more companies realize the infinite cost-saving benefits of entrusting logistics and distribution to a third party.
Any business owner could only envisage more growth for their investment. Specifically for merchandise-oriented businesses, rather than limiting their growth within their locality, forging for a more global reach of their products is almost always a rather bold but wise decision. If you are in search of a 3PL company that would perfectly match your specific business needs, the most basic qualities you should look for in your candidates are the following.
Effective Communication
Most of the time, your interactions with your clients will be done online, so you want to make these as seamless and hassle-free as possible. What it takes, in part, is having a right hand in the person of your 3PL partner who can provide you with real-time updates on the replenishment of your stocks, tracking, and fulfillment of orders. In turn, you can provide accurate information to your clients and ensure their delightful experiences.
Nimbleness
Process-wise, an ideal 3PL partner must be willing to hear out your business's specific needs. As a company with a good track record, they should already have their established process flows in managing incoming transactions, but this should not come in the way of accommodating practices you want to be implemented in your deal. More so, you want your 3PL partner to be flexible when managing unique contingencies instead of always playing by the book.
Moreover, you want your 3PL partner to be equipped with tech you don't already have. The ultimate reason you're hiring them is you would rather spend your savings on growth initiatives instead of costly tech that, not to mention, require time from your staff to learn or you to hire experts. Ideally, their capabilities should span vehicle-fleet management software and item-specific tracking technology that enables you to know the status and location of every order dispatched.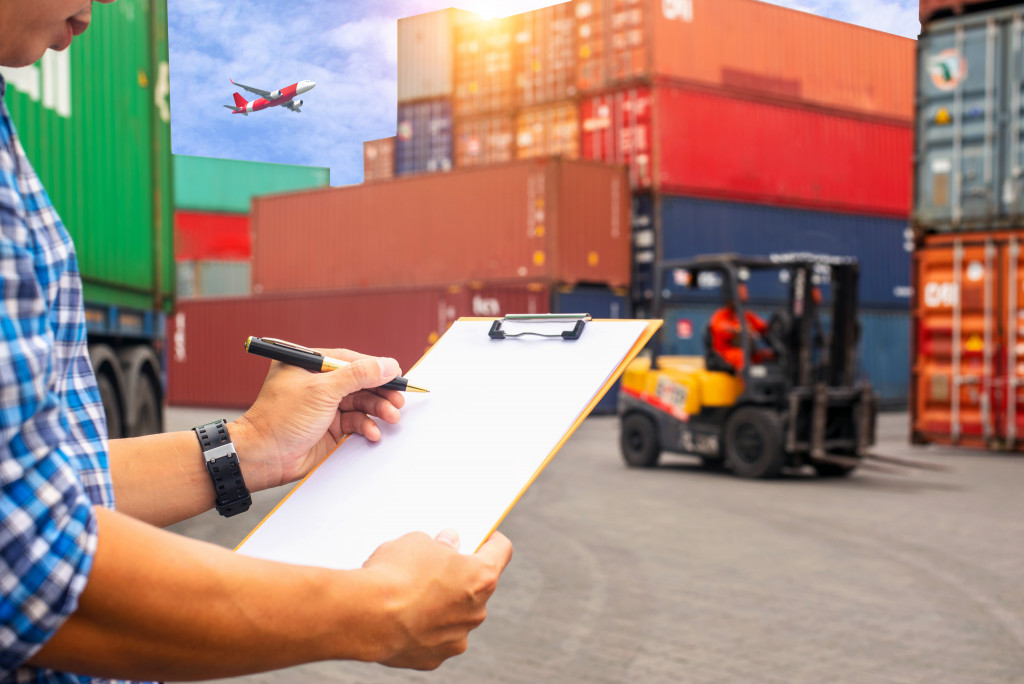 Proven Track Record
Still, the best way to ascertain the quality of a 3PL company's service is by checking what their previous clients have to say about them. These testimonials could be already featured on the company's website as excerpts of their client's testimonials. Moreover, you want to look out for case studies they publish that also state key performance indicators (KPIs) such as they helped their client achieve because numbers never lie. A reduction in delayed shipments, warehouse utilization, and inventory count accuracy is an important KPI for which you want to gauge a 3PL company's performance.
Global Network
As a general rule of thumb, the more connections a 3PL company has, the better it can serve your needs. If a delivery meets a hurdle along the way, a 3PL that has a vast network of distribution centers and warehouses can easily provide you with alternative routes with the help of people or companies they know.
Prioritizes Safety
A good 3PL partner ensures that your goods stay in tip-top condition as it gets transferred point-to-point. Likewise, they keep on-site personnel safe in every transaction. They will not hesitate to divulge shortcomings on their end and take responsibility for costs incurred during these incidents. If otherwise, an accident like item mishandling by a subcontractor happened beyond what their protocols could cover, they would also not conceal this information from you.
You can never overlook logistics when you are gearing toward exporting your products. Having a reliable 3PL partner to oversee the dispatching of items from warehouse to freight and vice versa will give you an edge.