When it comes to running a business, it's not enough to oversee its daily operations. You must also think ahead, make concrete plans, and consider the big picture. Take businesses that were big in the 1990s for example. While they may have enjoyed unprecedented success for a long period, they were killed by the internet, trends, or innovations. One of the main reasons behind their failure is because they didn't adapt.
Here's how your business can be more proactive:
Listen to the Customers
Use online survey software, website reviews and social media comments. These are fast and easy ways you can get information about your clients. From the data you'll get, you can determine your business' best qualities and areas you have to improve on. Each medium of getting feedback has their own pros and cons.
If you want accurate and exhaustive data, online surveys and polls are your best bet. You can include questions about everything that can affect a client's shopping experience. Plus, you're also in charge of the survey's settings. You decide how long it's going to be and you can also make certain queries required fields. The downside for surveys is convincing people to answer them. Businesses usually offer customers incentives like discounts to fill up polls or surveys.
One of the most important things for online or offline businesses is the reviews. People tend to look up a product before buying something, and they'll see the ratings first. The problem is that they're not often usable. Some clients tend to submit short and vague sentences because it takes time to do otherwise. On the bright side, you can get around this problem by imposing a word count requirement.
In the age of the internet, social media is one of the most powerful mediums. It can make or break a business. While you don't have to be quirky or use slang if it doesn't fit your brand, you can still use social media right. Observe what people have to say and address any issues.
Watch the Trends
It's important not to change your brand too much that it becomes unrecognizable. Doing so will alienate your client base. But it's also crucial to track what's hot and what's not. You should always be open to change. It's possible to adapt while still maintaining the core of your business.
Take Amazon as an example. The brainchild of the world's richest man started out as an online bookstore in 1994. After a number of years, it expanded and began to sell CDs, toys, and beauty products. While Amazon's website in the mid-90s looks very different compared to its current layout, it hasn't lost its core appeal. They've introduced e-readers which have gained incredible success. In 2014, they launched Kindle Unlimited, a monthly subscription service for books. Amazon's rise shows that it's possible to change with the times while maintaining your brand's identity.
You can keep track of the trends by doing your research. You can use data from your own surveys. Think tanks like Pew Research Center are also great resources. They publish consumer surveys about various topics, from food to media consumption. Another option is by being active on social media since it's where trends start and spread. If people in their 30s are your target market, you should be monitoring Facebook. On the other hand, if your main customers are in their early 20s, Instagram is your best bet.
Focus on Quality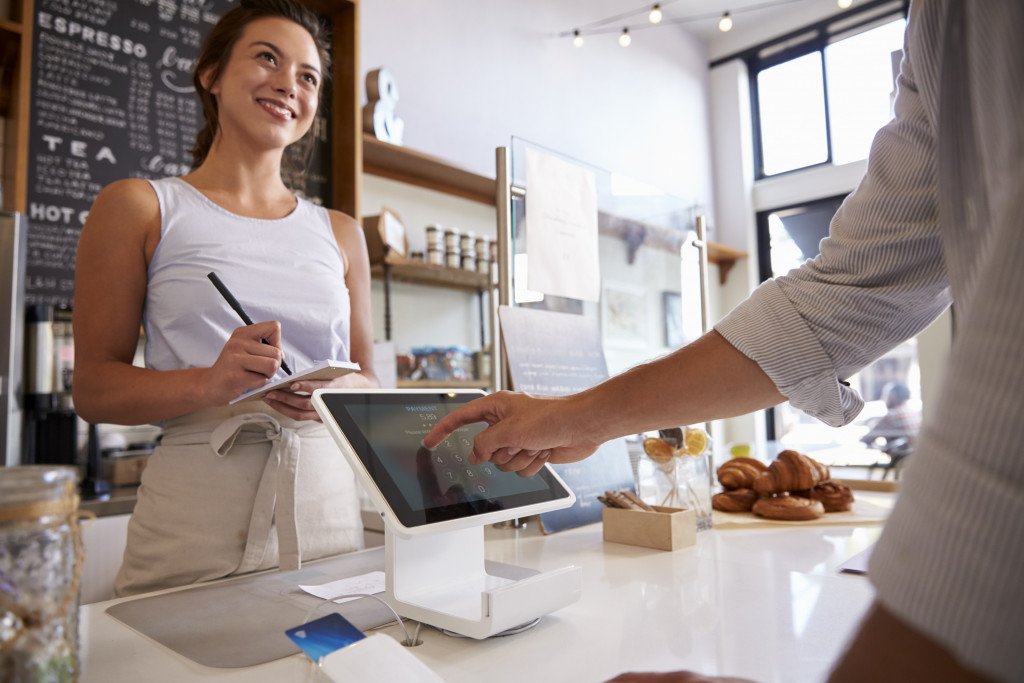 No matter how great your marketing strategy is, it won't matter if you don't have a high-quality product. You may attract new customers at first. But they probably won't buy your products again. Low quality also leads to poor reviews and recommendations to avoid your business.
This is why it's important to constantly find ways to improve your products or services. It's not enough to ask for reviews and surveys. You actually have to do something about the data you'll get. When they say that the packaging is poor, find out how you can make it better. If you get complaints about the product's effectiveness, research and do experiments. While you may get positive feedback, there's always a way to get even better. People's demands change over time and so should your business.
One of the challenges in operating a business, whether it's big or small, is to adapt to the changing times. It's important to anticipate what people like or need. Fortunately, it's never been easier or faster to get feedback because of the internet. Make the most out of your resources so your business won't get left behind.