From 2020 to 2024, the kids' educational toy market is bound to increase by 15% every year. That's more than $24.3 billion. It's a rapidly progressing market and one that won't slow down anytime soon. Because of the pandemic, there is also renewed interest among parents and grandparents to focus more on educational toys and cognitive materials rather than on video games and tablets. This year, many kids lost the opportunity to attend a regular school and play with their friends. The best thing that parents can do is to provide educational toys that will enhance their skills and ability to learn.
Does it mean that it's now easy to market to parents, godparents, grandparents, or anyone who loves buying educational toys for children? Not really. The market may be big, but the competition has never been this tougher. When you browse the internet and social media, big to smaller brands are trying to get into the industry. Home-based businesses and stay-at-home mothers are building their own toy empires while also taking care of their kids.
And then, there is the matter of the dropshipping business. This model makes it easy for stay-at-home parents to start their own educational toys business. In a dropshipping business, you stand as a direct mediator between the manufacturer and the buyers. You collect the orders and transmit them to the manufacturers, who are usually located outside the United States. The manufacturers of these toys will send the products to the customers under your business name.
This is a perfect business model for those who want a startup. But also, it means the market is saturated entrepreneurs like you. How can you make your products stand out?
Books
Children need to get exposed to reading as early as possible. Even when they don't understand letters yet, parents must cultivate the love of reading in them. But there are so many businesses selling storybooks for kids; how are you going to stand out? Offer extra and exceptional services such as personalized books. You can offer to write stories based on the child's favorites and activities. You should also create virtual story-telling activities where you get to wear costumes based on the books' characters.
Montessori Materials
Parents are also into transforming their kids' playrooms into a Montessori classroom. This method of learning is based on hands-on learning, self-directed activities, and collaborative play. The materials in a Montessori classroom are very different from a traditional setting. Montessori materials are made from natural materials such as wood. They aim to introduce children to real-life things in miniature forms.
There are not too many stores and brands that offer true Montessori learning materials. If this is the kind of business you are in, make sure to separate your company from all the others by getting certifications from Montessori schools. You can partner with these learning institutions, which, in turn, can endorse your store to their students' parents.
Cognitive Toys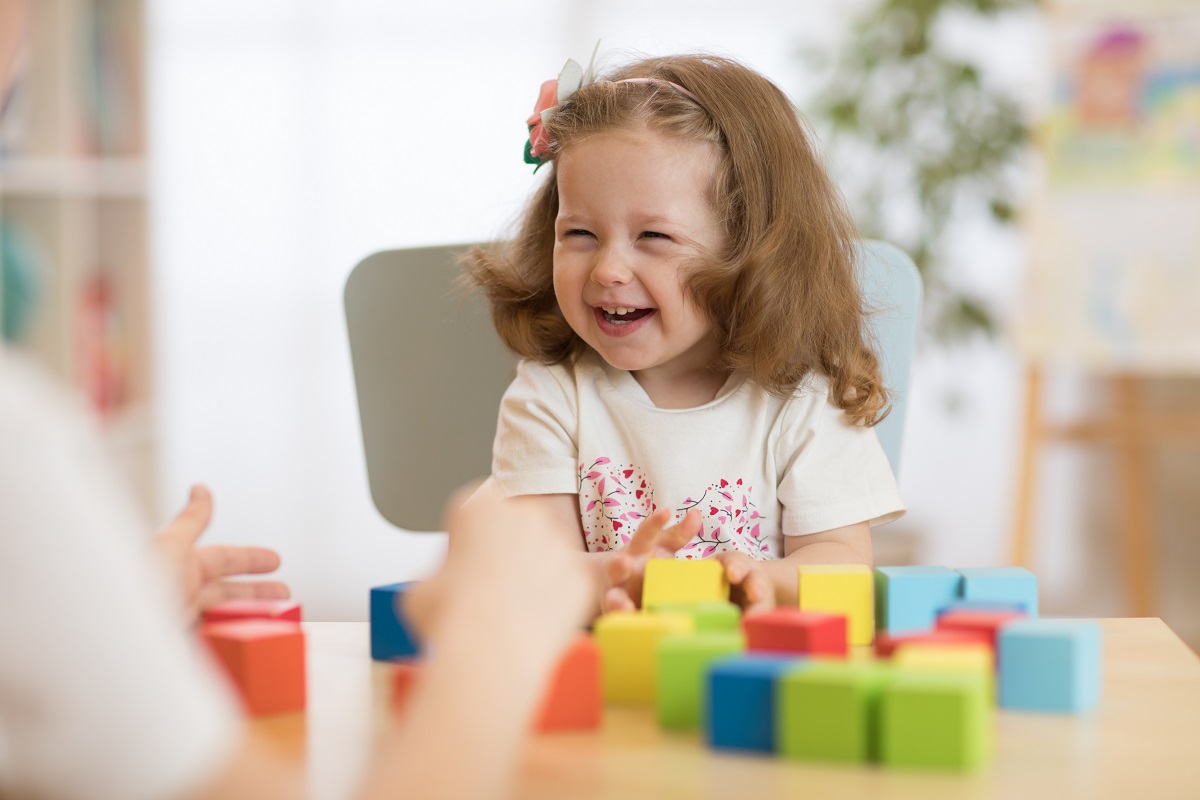 Learning at home takes a lot more effort than in a traditional classroom. But since the pandemic puts parents in a unique position, parents must be creative in supporting and honing the development of their children. That's why cognitive toys are also a hit these days. These toys develop children's thinking and problem-solving skills. Some examples of cognitive toys are number blocks, shape sorters, puzzles, stacking cups, and building blocks.
Do you have children of your own? One of the best ways to market to parents is to show them they need these learning materials for their own kids. On your social media posts, show them how fast your kids developed with the help of these cognitive toys. Parents would want the same opportunities for their kids.
Toys for Fine Motor Skills
Children should learn fine motor skills for them to start writing. The best way to hone their motor skills is to let them handle real-life items such as scissors (just make sure you supervise their activities). The most popular toys for fine motor skills are threading blocks, busy books, stacking toys, and finger painting. Kids love fine motor skills activities. They don't even know that they are learning and honing their movements through these toys and activities.
But because of these, many other toy stores are offering the same range of toys. Aside from selling the actual toys, you can guide parents on how to use these toys through various activities with different levels of difficulty. You can create a website or social media page where to share these activities. This will also create a community of parents who can share the many ways they can use the toys they buy from your shop.
The educational toy market is not for everyone. It will take a lot of time and effort to make this kind of business work. However, if you are passionate about helping parents manage their kids' learning and development process, then you also need to think of ways how to make your business a standout.