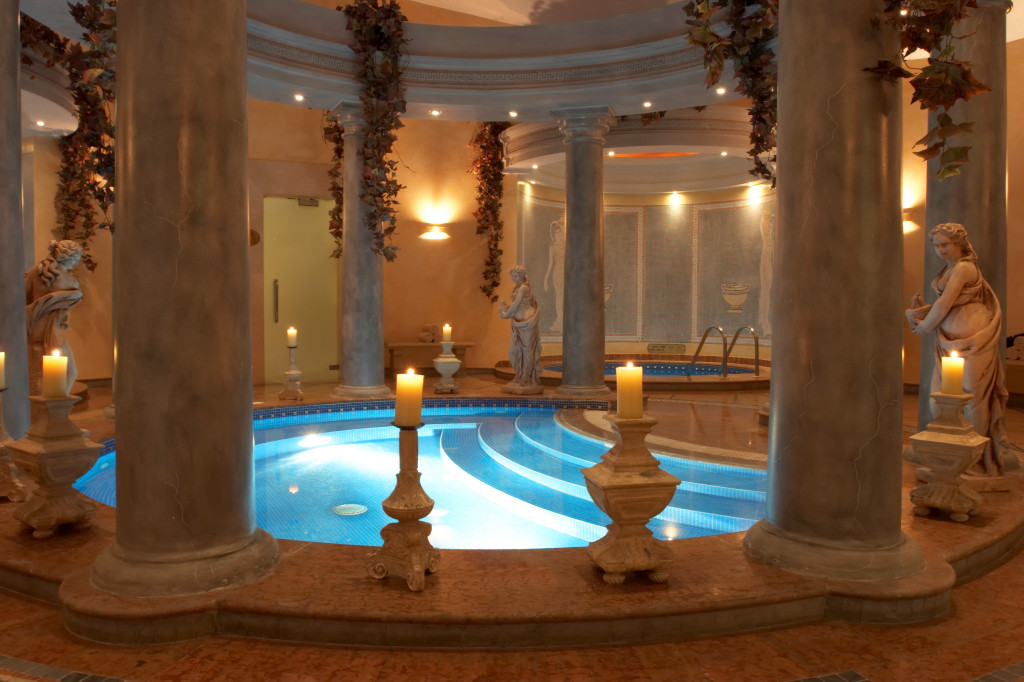 Increasing revenue for spa businesses by bundling services and offering family packages.
Diversifying services to stand out from competitors and build customer loyalty.
Implementing wellness classes and keeping up with facility maintenance.
Having an inventory of supplies on hand and utilizing effective marketing tactics.
Providing exceptional customer service and going the extra mile to ensure customer satisfaction.
As of 2023, there are 20,022 health and wellness spa businesses in the US, a 0.2 percent increase from 2022. On average, the number of businesses in this industry has grown 0.2 percent per year between 2018 and 2023.
In today's hyper-competitive market, deploying proven techniques to skyrocket revenue for your spa business is paramount. Attracting customers and generating leads is a constant hurdle for spa business owners and entrepreneurs. If you want to increase your revenue, here are some solutions you can implement quickly and start seeing quantifiable results.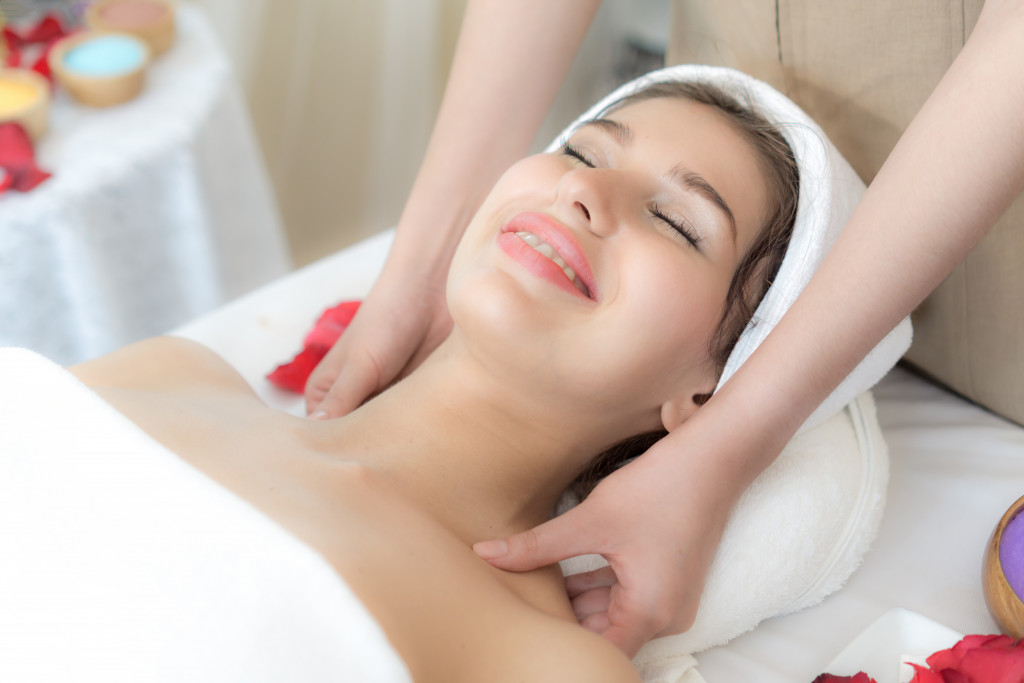 Bundling Services
Potential customers constantly search online for packages and deals that offer them value for their buck. Spa businesses can create value-based packages that appeal to customers and are difficult to resist.
High Value
Bundling services in a package deal offers tremendous value to customers and helps create new revenue streams. For example, you could offer a "Pamper Day" package that includes a full-body massage, facial, and a hot stone massage at a discounted price compared to if they were to book each service individually.
Return Customer
These packages encourage customers to take advantage of the package and give them an incentive to return for other bundled services in the future. Spa businesses can bundle products or classes with their services to further enhance customer value and loyalty.
Diversify Your Services
Offering unique services catering to your customer's needs is one way to stand out. Consider adding complementary services that align with your brand. Creating more holistic experiences builds a sense of community. It attracts attendees who may have yet to look for spa services previously.
Family Package
You can offer family packages that cover certain treatments for multiple people. This can help you boost sales and attract more returning customers. It may also be a great way to offer discounts or rewards to those who bring in new clients.
Wellness Classes
Offering wellness classes can be a great way to create a sense of community among customers. Classes can include anything from nutrition and lifestyle tips to yoga, Pilates, or meditation. These classes help build customer loyalty and give them something to look forward to when they return for another visit.
Take Care of the Facilities
A spa needs to have well-maintained facilities, both inside and out. Cleanliness is key in the spa business, so ensure that all areas of your spa are kept tidy and disinfected regularly. Keep up with basic maintenance tasks such as changing light bulbs, clearing leaves from gutters, and cleaning glass surfaces.
Have an Inventory of Supplies
You must stock up on supplies such as towels, lotions, waxes, and treatments. If you have a hot tub, you should look for a reliable source of safe hot tub chemicals. Ensure that your spa has plenty of these items in stock to accommodate customers needing them. Keep an inventory of your supplies so you know when it's time to restock. You can also use this list to track which products are selling the most and which may need to be discounted or discontinued if they aren't selling.
Effective Marketing
Marketing is pivotal to driving foot traffic and leads to your spa business. Social media advertising, email marketing, and local newspaper articles are effective digital marketing techniques that can help you reach a broader audience.
Targeted Ads
You can create targeted ads to reach specific demographics in your area or create an email marketing campaign that offers customers information about new services, promotions, or events.
Crafting Advertisements
When crafting an advertisement or email campaign, include relevant information such as the services you provide, contact details, and the location of your spa. Finally, remember that word of mouth is one of the most powerful marketing tools- offer incentives for customers who refer family and friends to your spa.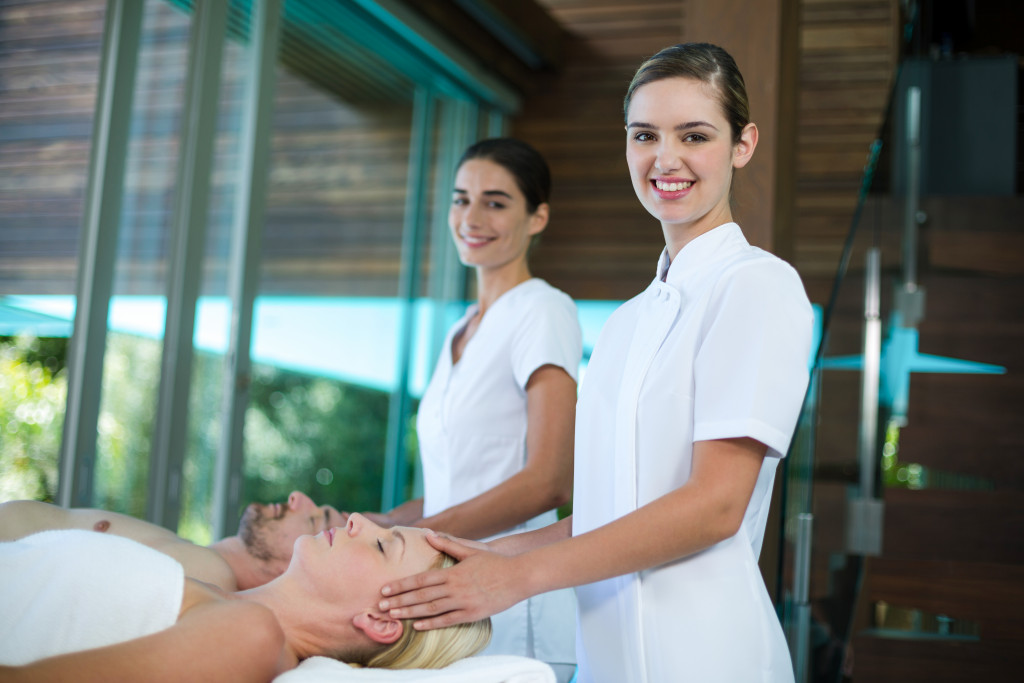 Exceptional Customer Service
Exceptional customer service and providing an unforgettable customer experience go a long way in creating repeat business. Your staff should always be friendly and courteous and address customer needs promptly.
Extra Mile
Going the extra mile to accommodate customers' requests and needs show you care about their well-being, which is vital to building customer loyalty. Always follow up with customers after their appointment to ensure their experience is exceptional and ask for feedback.
To get ahead of the competition today, you must employ these proven techniques to skyrocket revenue for your spa business. By following the recommendations in the article, you'll create a positive business that customers will love and keep coming back to. By taking these simple steps, you'll drive more revenue, build brand loyalty, and attract new customers. Move your spa business to the next level by deploying these techniques!