Even if you work with the best companies offering the best home insurance and other policies, standing out in the ever-competitive insurance industry can be challenging — but it is doable. The best way to stand out in this market is by taking advantage of search engine optimization (SEO) techniques. After all, more than 70% of people research insurance companies online, and the first page of search results always gets 95% of clicks.
With those numbers, it's only natural you'd want to get a top spot on the search results page. That said, here are the top SEO tips and tricks to consider to stand out in the insurance industry.
Make an Organized Website Structure
The easiest way to improve your SEO is by having a good and organized website structure. A "good" structure depends on how well you've organized the content and how presentable it is. It's a crucial feature for enhanced user experience, offering better navigation so new leads can find the answers they need with ease. However, how you group content also signals search engines what's most important — giving you better control over its visibility.
Find the Best Keywords
Keywords in SEO pertain to the words or phrases that people use when looking for answers online. Developing a keyword list can help you uncover what questions you must target and determine the most popular topics among your prospective leads. Although it isn't the most "crucial" part of SEO, having an "effective" and specific keyword list can help improve your marketing strategy — helping you discover user intent and expectations.
Keyword research starts with understanding your target audience. You can do this by determining what individuals may benefit from your services and what unique offers you can give them. Identifying these can help you build a targeted client profile, defining the person whose interest you need to attract.
From there, segment your overall marketing strategies to individual niches based on features such as demographics.
Develop On-page SEO
Finding the best keywords and building them for your site is the first step in improving your SEO practice, but it also matters how you use these words. Some of the top practices for using keywords for on-page SEO include:
Including keywords into H1 Headings once per page
Placing keywords into your website's URL
Putting alt text to photos
Adding "targeted keywords" into the titles (around 60 characters) of each page
Optimize Website for Mobile
Over 60% of Google searches occur on a mobile device. Websites that aren't compatible with these gadgets often get distorted, making it difficult for users to navigate and interact with the content. This scenario can bring your rankings in the search results page relatively lower, so it's best to ensure your website and pages look excellent and work well on mobile devices — enhancing user experience and keeping visitors browsing your site.
Take Advantage of Google My Business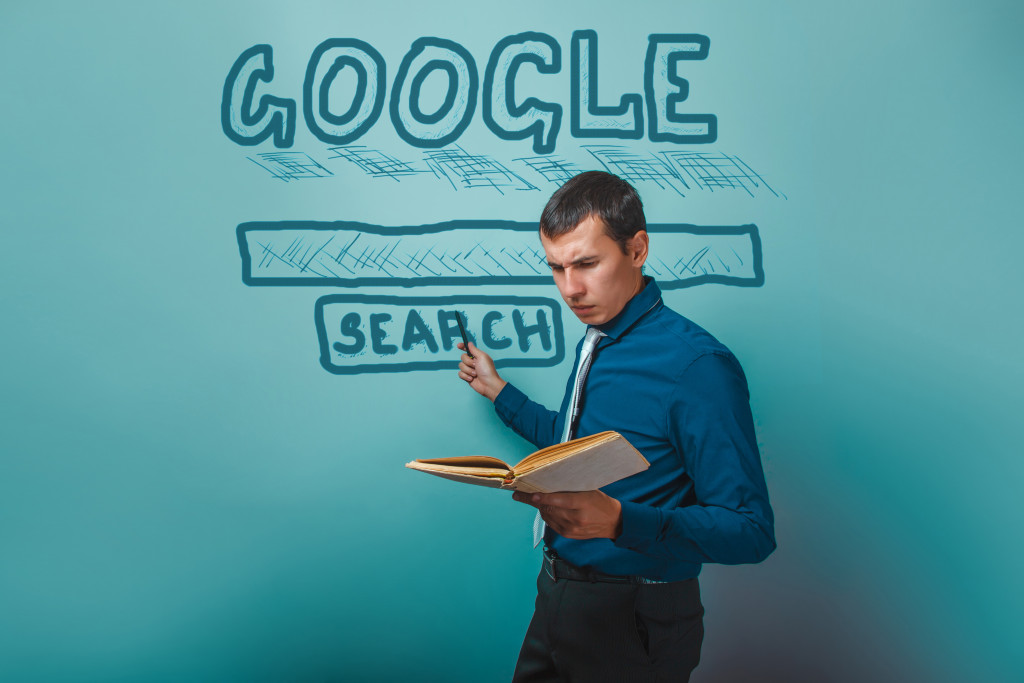 Among the available online local listings, the best one is Google My Business (GMB) since it's directly embedded into Google's search engine, where over 90% of searches occur. That's why GMB has become one of the most efficient ways to rank high in local search results. Listings from GMB are usually prioritized in local searches, appear on Google Maps, and display your contact details prominently.
Leverage Off-page SEO
Besides optimizing your website, you need to work on your off-page SEO, which involves building your site's domain authority through backlinks. This strategy attracts traffic by informing search engines you're trustworthy and relevant since other reputable and high-traffic sources feature a link to your website. It also grows the different ways people can find your company.
You earn backlinks by doing the following:
Sponsoring events or donating to local organizations
Writing guest posts for an industry-related blog
Contributing articles to a local newspaper about your sector
Interacting with blog comments on high-traffic sites in the insurance market
Build Social Proof
When consumers endorse something to other people, they're likely to choose it themselves, and that's where social proof comes in. It's the reason that almost nine out of ten people read online reviews about companies, products, and services before making a purchasing decision. Building your social proof is a great way to attract more attention to your insurance company or services.
You can do this by reaching out to your previous and present clients and request a review on your Google My Business or other online profiles. Most people will be more than happy to leave a review for you, as research shows over 70% of consumers are willing to take the time to make one when asked.
In a massively competitive market like the insurance sector, SEO plays a vital role in your company's potential success. Following the tips mentioned can help perfect your SEO practice, ensuring more sales, leads, and profit over time.