The newest versions of technologies such as artificial intelligence and employee referral software, and many other marketing trends have invaded many elements of business nowadays that almost every company has a few gadgets, tools, and software. The benefits of these new technologies are undeniably limitless, as they make processes easier, faster, and more efficient for everyone involved in your business.
Of course, you can't possibly shell out so much money to get all of the available technologies for businesses. Fortunately, there are only a few key apps and tools to consider. The good news is that some of them are free and others are reasonably priced. While the others are more expensive, they may be able to help your business grow significantly.
These Are The Gadgets, Tools, And Marketing Trend Your Business Needs
While this list is far from being exhaustive, as each business has unique requirements, the tools, marketing trends, and software listed below are more or less important for effective task management. Here are a few you should consider getting as soon as possible:
Artificial Intelligence (A.I.):
A.I. can assist you and your team with both routine and challenging tasks in a variety of ways. Algorithms akin to the human thought process are used in this type of technology. When used for business-related tasks, they can help target specific audiences and enhance brand awareness. They can also assist in other ways, like looking for the best employees whenever you're hiring.
Although many people argue that these kinds of technologies could increase the unemployment of the human workforce, they could help complete their tasks easier and provide more accurate results. This technology would help your employees focus on more complicated activities while the A.I. takes care of the grunt work.
Influencers have gotten bigger and more relevant in recent years, and their online presence is becoming more ubiquitous as they constantly create content that their followers enjoy. These kinds of content are on almost every social media, and they start new trends all the time, like TikTok memes, Instagram cosmetic tutorials, YouTube music and film reviews, and many more.
While many others have questioned the influencers' rise to relevance to the point of telling them to get a real job as if invalidating their position as influencers, they can't argue with the reality that they get the marketing job done. These influencers are a force to reckon with in the marketing industry as their reach is wide. Now, influencer marketing is considered a legitimate form of advertising by 92% of people who said they trust influencers more than movies, sports, or musical stars.
SEO (Search Engine Optimization)
One of the few disadvantages of digital marketing is that, because most firms have gone digital with their digital marketing initiatives, your adverts may be overshadowed by many other campaigns. However, many marketers have discovered a solution to this problem by optimizing or influencing search engine results with certain keywords for the algorithm to detect your content and place it at the top of the search engine results page or SERP. It's simple and easy, and it'll help you attract more customers to your company.
Financial Management Software
Even with accountants dedicated to this department, accounting isn't a walk in the park for many business owners. With all the bills, receipts, and invoices from each transaction, it could still be a disaster as your business grows bigger. So, if you want to make it easier for your accountants to manage these data, you should consider investing in accounting software, like Tally ERP 9, Vyapar, myBooks, and Zoho Books.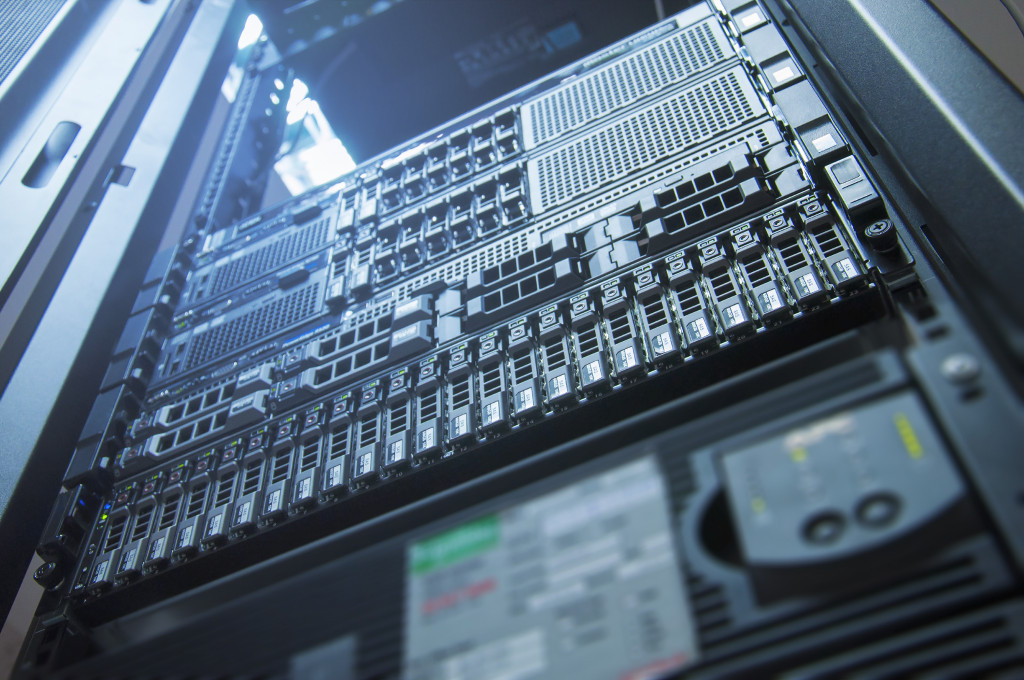 It's unimaginable how much information you'll need to keep as your company grows. Of course, there are the records involving your client and their transaction; then there is some accounting and inventory information, and so on. While technology is reliable in keeping this information, you might lose them all in a matter of seconds if your storage is hacked, damaged, or destroyed.
Having a backup in the form of cloud storage would ensure that you would not experience this kind of inconvenience. Most of these apps are free, so there should be no reason for you not to have at least one of these types of cloud storage, like Microsoft OneDrive, iCloud, Google Drive, or Nextcloud.
Technologies Make Businesses Run Better
It's only natural in today's technology-driven environment for you to prioritize having the most beneficial tools and gadgets available. It will be extremely beneficial to you, your employees, and your customers if you take time to consider getting some of them, and you will be grateful for how much it could help your business grow.