Despite the pandemic, the demand for trucking services remains high. In the U.S., the trucking industry uses up to 70% of goods that need moving. Trucking businesses are under more pressure than ever to operate efficiently and effectively. To help your trucking business succeed, here are some best practices to follow.
Get the Best Trucks and Keep Them Well-Maintained
Getting the best trucks ensures that your fleet can handle whatever loads you need to transport. Cummins is the largest provider of diesel engines worldwide, offering a complete line of engines for on-highway and off-highway applications. Cummins diesel engines are known for their durability and performance. That's why many trucking businesses choose to use Cummins engines.
When choosing new trucks for your fleet, consider fuel economy. Today's truck engines are more fuel-efficient than ever, so it's worth investing in newer models.
It's important to keep your trucks in top condition with regular maintenance. This will help prevent breakdowns and unexpected repairs, which can be costly. Ensure that you use only Cummins diesel engine parts whenever you need replacements. Cummins also provides various engine parts to keep their engines running properly. Get these from a reputable supplier.
Only Allow Certified Truck Mechanics to Maintain and Repair Your Trucks
You must only allow certified truck mechanics to work on your fleet. These professionals have the skills and training necessary to properly maintain and repair your trucks, from routine maintenance services, such as oil changes and tire rotations, to major overhauls. They'll also be familiar with the latest technologies, which can help keep your trucks running smoothly. Ultimately, entrusting your truck to a certified mechanic is the best way to keep it running safely and efficiently.
In the U.S., the industry standard in diesel truck mechanic certification is the ASE (Automotive Service Excellence) certification. There are many ASE-certified mechanics across the country, so you should have no problem finding one near you.
Take Care of Your Drivers
The trucking industry has a huge driver problem. The American Trucking Associations (ATA) states that there was an unprecedented shortage of 80,000 truck drivers in 2021. By 2030, the shortage could be as much as 160,000.
Data from the U.S. Bureau of Labor Statistics (BLS) shows that in 2021, big-rig drivers had a median annual pay of about $23 an hour or $48,310. That is not desirable pay because while many spend 60 to 70 hours a week at work and away from home, a lot of that time is spent on the loading and unloading of goods for which they are not paid. They are only paid for actual driving time. Many of them also do not receive overtime pay or health benefits. On top of that, they pay for fuel. It is not surprising that driver retention is low, and few are joining this workforce.
If you want to keep your trucking business running smoothly, you need to take care of your drivers. That means providing them with good pay and benefits, as well as ensuring that their working conditions are safe and comfortable. When drivers feel appreciated, they are more likely to stick around, which reduces turnover and helps your business run more efficiently.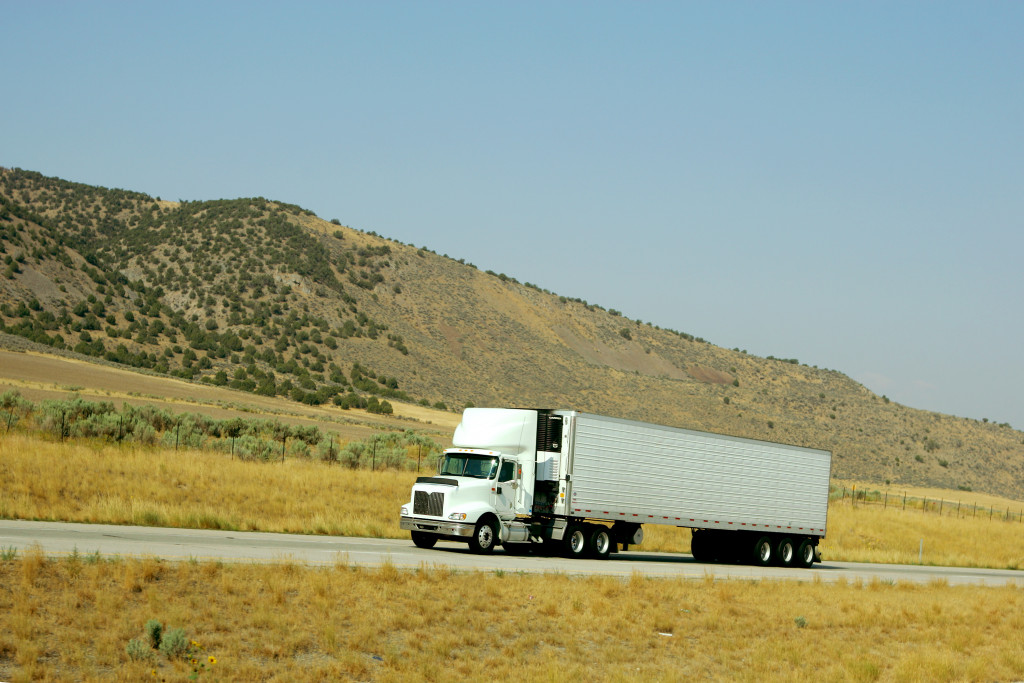 Monitor Your Fuel Costs Closely
Fuel is one of the biggest expenses for trucking businesses, and you certainly must not pass this cost on to your drivers. The price of diesel can fluctuate, so it's important to closely monitor and reduce your fuel costs and adjust your pricing accordingly.
There are a number of ways to save on fuel, in addition to investing in fuel-efficient trucks and ensuring that your drivers are using the most efficient routes. Train your drivers not to idle their engines unnecessarily. You could perhaps give your drivers an incentive for saving on fuel.
Use fuel cards, which give you discounts at certain gas stations, or sign up for a fuel management program. You may also want to consider alternative fuels, such as biodiesel or compressed natural gas (CNG). These options can help you save money and be more environmentally friendly.
Use Technology to Your Advantage
The trucking industry is becoming more and more technologically advanced. GPS tracking systems, for example, can help you keep track of your trucks and their loads. This information can be used to optimize routes and ensure that your drivers are sticking to their schedules.
Technology can also help you automate some of the administrative tasks associated with running a trucking business. For instance, there are now software programs that can handle dispatch, invoicing, and even payroll. This frees up your time so that you can focus on more strategic tasks.
Drive Your Fleet's Success
By following these best practices, you can keep your trucking business running smoothly, despite the challenges of the current economic climate. Invest in newer, fuel-efficient trucks, take good care of your trucks and drivers, closely monitor your fuel usage, and maximize technology. Do all this, and you'll be well on your way to driving your business to success.