The rise of the internet has led to the growth of social media platforms. They have become an indispensable part of our daily lives. As per statistics, there are more than four billion social media users around the world. That is, more than half of the entire world population. Last year, more than a million people joined social media platforms daily, at the rate of fifteen new users every second.
Social media and the beauty industry are interdependent. Social media provides an excellent marketing opportunity for the businesses involved. Makeup and cosmetics, clothing, accessories, private label skincare product manufacturers, and influencers can use social media platforms for marketing their products to a broad audience and grow their business. This blog provides six tips on how beauty brand businesses can use social media for marketing purposes.
Have a Consistent Brand Persona
Your social media profiles should display your brand persona. You must ensure that you maintain this brand image across all channels. Have a consistent feed across Facebook, Instagram, Twitter, and other channels. Your customers shouldn't feel like they are interacting with different brands on different social media platforms. Use consistent hashtags, posts, color schemes, and graphics everywhere.
Thus, have a clear strategy about the brand colors, logo, and feed you will be updating across various channels. However, capitalize on each platform's strength. For instance, quirky, short textual content on Twitter, while slightly-long, detailed textual posts can be uploaded on Facebook.
Post How-tos and Tutorials
Almost every beauty brand educates its customers and other audience through tutorials and how-to videos. The videos can be related to how customers can use the brand products. But brands also post how-to and tutorial videos related to general skin care and beauty tips.
Brands should, however, focus on creating bite-sized videos and posts. In this age of digital media, the attention span of an audience has reduced. They want information in a short, crisp, and concise format. Thus, avoid posting long, in-depth videos and other content as much as possible.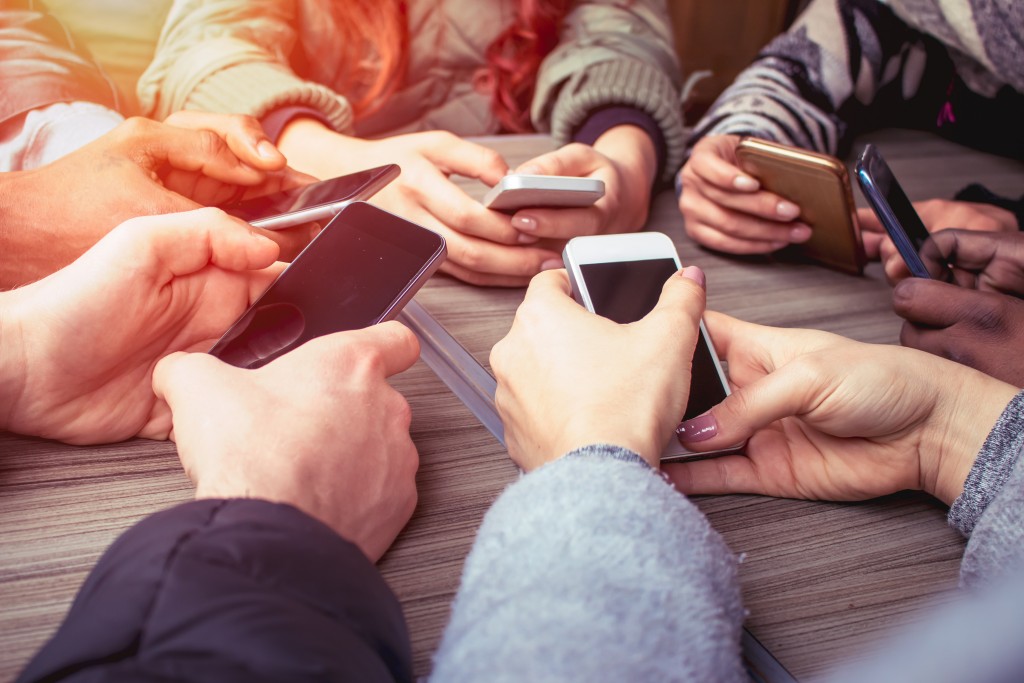 Be Available to Your Customers
Build a strong public relations and customer support team to connect with your consumers. You can directly engage with them through social media having one-on-one conversations. This helps improve the customer experience in addition to mass branding.
Thus check the comments and direct messages to gather customer feedback. Implement changes to your marketing and other areas based on customer feedback and suggestions. Similarly, answer the questions asked by your followers that can help increase their confidence in your brand. This can lead to increased purchases from the customers, and eventually, brand growth.
Be #Relatable
Hashtags have become an important part of social media apps. They can be helpful to discover new customers and increase engagement through curated campaign-specific hashtags. You can only post a maximum of thirty hashtags on each photo on Instagram. But you need to optimize those hashtags to draw maximum engagement.
Thus, take out the time to research the best hashtags for your brand and the ones that can help bring in new customers. But make sure to use a different set of hashtags for each post and not copy-paste the same one. Similarly, include campaign-related or post-related hashtags based on the uploaded content.
Leverage User-generated Content
One of the biggest advantages of social media is that your customers can turn into your marketers. Many brands encourage their customers to tag them in posts related to their products. This not only serves as proof that people are buying your products but also creates organic ads that can help change the mentality of skeptical customers.
Additionally, you can ask customers to post reviews and testimonials about your products to strengthen your brand credibility. You can, then, even feature some user-generated content on your businesses' social media pages.
Take Advantage of Analytics
Social media platforms provide valuable analytics to page owners. These prove helpful in gauging the customer sentiment towards your brand, the customer demographics, and other key insights. Having an in-depth look at the analytics can help craft create marketing strategies that maximize business growth. For instance, Instagram provides details regarding how your followers are most active and interact with your post. You can use this information to post new content when your followers are most active to drive maximum user engagement. Similarly, you can take advantage of analytics like average customer age and the posts with the most interaction to create a successful social media marketing strategy.
Creating, building, and growing your social media channels can take time. It requires a lot of careful planning and management to build a successful social media page. But the rewards are amazing if you take the right steps. After all, it is the age of social media. It can't be just neglected.