Everyone dreams of having a beautiful house to call their own. When asked to describe a dream house, the answers people will give commonly feature a manicured lawn that brings an extra sense of peacefulness. As a result, keeping your home looking neat is a priority for millions of homeowners across the country.
This is why landscaping is so important to homes. Landscaping refers to how the exteriors of a house are designed and curated to maximize both aesthetics and functionality. Although landscaping is primarily emphasized for commercial purposes, such as improving the businesses of stores, restaurants, and other companies, it can also do wonders for your home. This is particularly true for those who live in suburban areas, such as West Miami-Dade county, where outdoor living is treasured.
Here's what good landscaping can do for your home:
Better living space
As much as possible, a home should be comfortable to live in. We should be able to feel relaxed and at ease when we are at home. However, if getting to your front door means stepping through poor landscaping, coming home is a chore rather than something to look forward to.
Good landscaping does not only make your home a better place to live in; it also encourages you to spend more time outdoors. With a well-maintained lawn or garden, you will want to step outside and enjoy what nature has to offer. This is also healthier for your family, as they will all have the chance to breathe in the fresh air and connect with nature.
Improved drainage and storm runoff systems
During particularly rainy seasons, preventing puddles of water from accumulating at your front door can be quite a challenge. Having water collect in front of your home can lead to the growth of mold and the spread of disease. This is where good landscaping can help.
Proper landscaping allows the flow of water to be directed away from your home. By ensuring proper storm runoff and drainage systems, good landscaping can help prevent problems that arise when it rains or pours.
Higher energy efficiency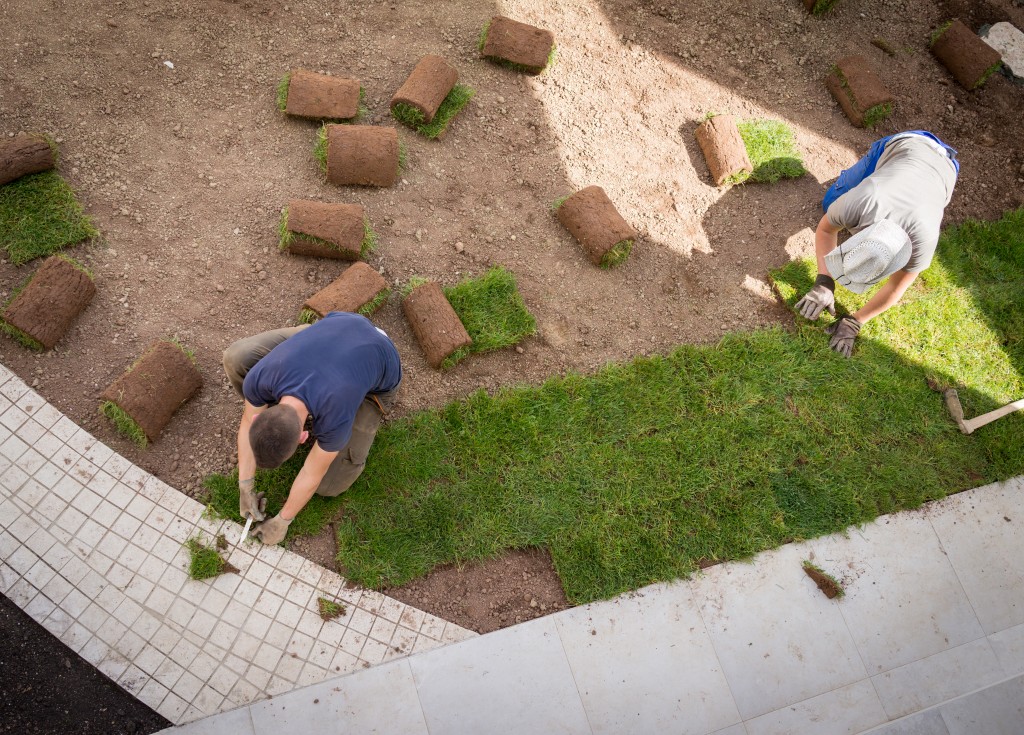 Having a lot of greens surround your home can have a positive impact on the energy usage of your home. Through the strategic planning and placement of trees, shrubs, and other greens, you can create shade and direct cooling breezes into your home. This, in turn, helps cool down your home and prevent you from having to use the air conditioning system at full blast during unusually warm days. Thus, you can reduce your energy costs and make use of nature instead.
Overall, you should remember that an attractive yard or garden in front of your home increases the value of your entire property by as much as ten to twelve percent. Furthermore, it makes your home more enticing to prospective buyers. After all, nobody wants a house with a messy landscape, whereas a well-manicured lawn is enough to convince many to make a purchase. If you feel uncertain, consult a landscaping expert.