Engage with the local community by giving back and participating in corporate social responsibility initiatives. 
Offer discounted products to local charities and consider donating a percentage of profits to causes in the community. 
Support local causes to establish strong connections and show that your business cares about the same values customers do. 
Use social media to interact directly with customers, provide helpful information, and engage in conversations. 
Encourage customer loyalty and satisfaction by creating meaningful connections between businesses and local communities.
Supporting local communities and connecting with customers on a human level has become increasingly important in the age of digital marketing. Businesses that make an effort to engage with their communities and customers often benefit from increased loyalty, brand recognition, and customer satisfaction. Here's a guide on how to create meaningful community connections for your business.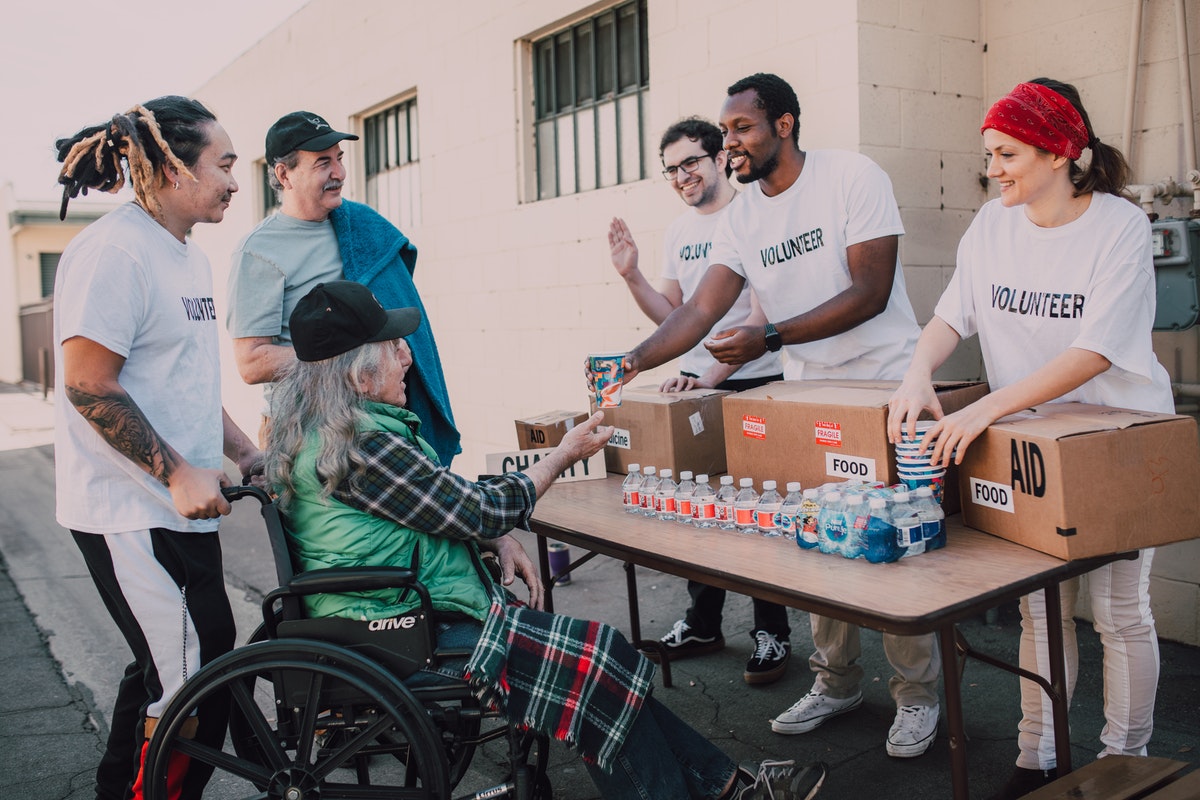 Give Back to Your Community
One way to establish meaningful connections with your community is by giving back. This can range from donating products and services to volunteering at functions or engaging in conversations with community members. Giving back not only helps those in need, but it also helps you build relationships within your community while promoting your business's values and mission.
Mutual Benefit
Plus, many consumers prefer to buy from companies actively involved in their communities and give back when they can. Show them you are committed to their well-being by giving back in meaningful ways.
Corporate Social Responsibility
Another way to give back is through corporate social responsibility (CSR) initiatives. CSR programs help companies meet their goals for environmental sustainability and social justice, such as reducing energy consumption or supporting causes like hunger or poverty relief. At the same time, it can be an opportunity for your business to engage with consumers, build relationships and gain trust.
Regardless of how you give back, remember it's a two-way street. What you give should also benefit your customers and the community. By doing so, you can establish strong connections in your local community and beyond.
Support Local Causes
Whether you sponsor a local sports team or donate money or supplies to a nonprofit organization near you, supporting causes that matter in your community is another excellent way to establish connections with the people around you. Not only does this help build goodwill towards your business among community members, but it also shows them that you care about the causes they care about.
Attract Talent for the Business
Additionally, supporting local causes is often essential if you want to attract top talent committed to making a difference professionally and personally within the local community. You can also sponsor regular church services in the community. Sponsoring the services can promote high community values and foster a shared sense of purpose.
Moreover, developing relationships with local charities can also benefit your business in other ways.
Offer Discounted Products
For instance, many small businesses will sometimes offer goods and services to these organizations at discounted rates or even for free. Doing so allows you to do good while demonstrating the quality of your products or services.
Percentage of Profits
If you have the resources, consider providing a percentage of your company's profits to local causes. Although this isn't required, it can be an excellent way to show your commitment while giving back to the people who support your business. It also helps create a positive public image that can benefit your business in the long run.
Connecting with your local community is a great way to increase customer loyalty and show them that you care about their needs and interests. By giving back, supporting causes that matter, and engaging with people on a human level, you can build relationships that will last far beyond the life of your business.
Engage With Customers on Social Media
Social media is an effective way to reach potential customers, promote products or services, increase brand awareness, and connect with people interested in your offer. It's also a great platform for interacting directly with customers. You can share news about updates or upcoming promotions and respond quickly to customer inquiries or complaints. You can also engage in conversation about topics related to your business niche. When done correctly, social media engagement can help foster positive relationships between businesses and their customers while improving overall customer experience.
Focus on Providing Helpful Information
When engaging with customers on social media, it's important to remember that the goal is to build relationships and foster two-way communication. Do not be too promotional or sales-oriented. Instead, focus on providing helpful information, interesting facts and insights, and interesting content related to your industry or products. You should also be mindful of your language and ensure it's professional and appropriate for your target audience.
Creating strong connections between businesses and their local communities is essential for success in today's competitive marketplaces. When businesses follow the tips in the article, they can show their commitment to the business's success and those around them. Doing so will improve customer satisfaction and increase loyalty among current customers while attracting new ones who value strong ties between businesses and their communities.