As a business owner, you know that technology is essential to your success. Every day, new advancements are made to help you run your business more efficiently and reach your target market more effectively. When it comes to your clothing business, there are several ways that you can use technology to your advantage.
Learn about some ways you can use technology to benefit your clothing business below.
1. Use online shopping carts
If you sell your clothes online, you need to take advantage of online shopping carts. Online shopping carts make it easy for customers to purchase your items and can increase your sales. Depending on the platform you use, you may be able to integrate your shopping cart with your website or blog so that customers can purchase items directly from your site.
If you use WordPress, there are many plugins that you can use to add a shopping cart to your site. WooCommerce is a popular option that is free to use and offers a variety of features and integrations. It's also compatible with several popular WordPress themes.
Additionally, there are many shopping cart platforms that you can use that are not WordPress-specific. Shopify is a popular eCommerce platform that allows you to create a professional online store. They offer a 14-day free trial so that you can try out their features before committing to a paid plan.
2. Use machines to automate repetitive tasks
As a clothing business owner, you likely have a lot of repetitive tasks that need to be completed daily. From sewing to packaging, there are many tasks that you can automate with the use of machines.
If you sew your own clothes, you can invest in a sewing machine that will automate the sewing process. This can help you save a lot of time and increase your production. You may also use custom cutter dies to automate the cutting process and save time from painstakingly cutting each piece of fabric by hand.
Many packaging machines can help you package your clothes more quickly and efficiently. These machines can help you save time and money by reducing the amount of packaging material you need. For example, you can use a heat sealer to seal bags quickly and easily.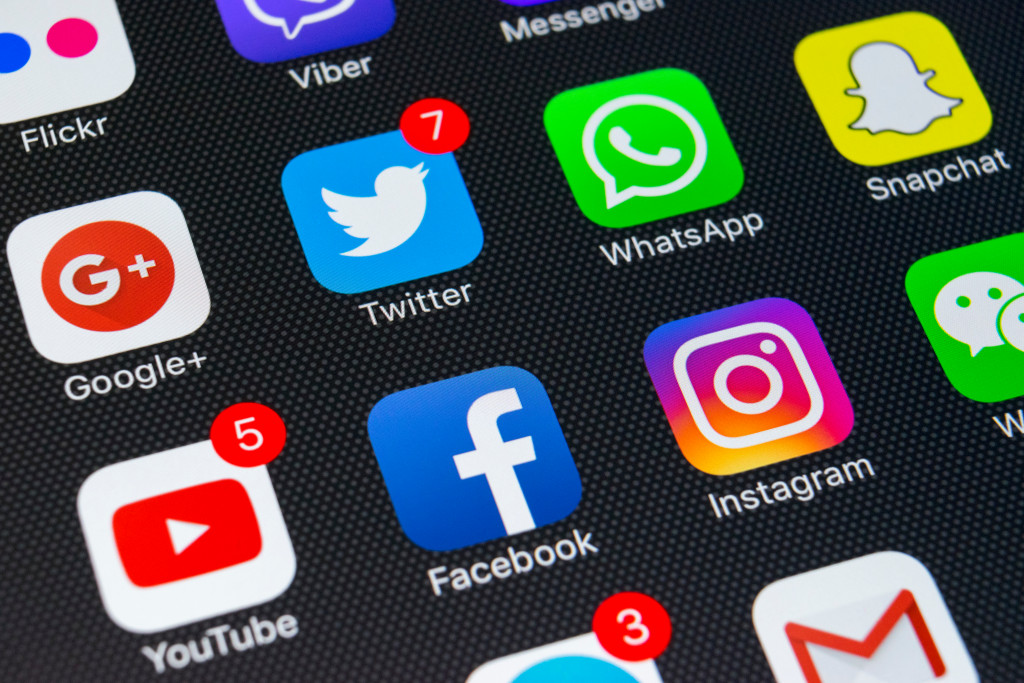 3. Use social media to reach your target market
Everyone is on social media, making it the perfect place to reach your target market. Social media platforms like Facebook, Twitter, and Instagram allow you to connect with your target market and promote your clothing business. You can use social media to post photos of your clothes, share coupons and discounts, and announce new products.
But you should first identify which social media platform your target market is most active on. Not every platform is suitable for every business. For example, if you sell children's clothes, you may want to focus on Facebook since it has a larger demographic of parents. But if you sell women's clothes, Instagram may be a better option since it has a more prominent female user base consciously using the platform to discover new fashion trends.
Make sure to post frequently and interact with your followers to keep them engaged. Also, use hashtags so that your posts can be easily found by people searching for specific keywords. Some popular fashion hashtags include #ootd (outfit of the day), #fashion, and #style.
4. Use technology to track your inventory
If you sell clothes in a brick-and-mortar store, you need to keep track of your inventory so that you can restock your shelves as needed. But if you have a large inventory, this can be a daunting task. Fortunately, several technology solutions can help you keep track of your inventory.
One popular solution is barcodes. Barcodes are unique codes that you can assign to each item in your inventory. You can use a barcode scanner to scan the barcodes of products you sell to keep track of what needs to be restocked. This can be a great time-saver, especially if you have a large inventory.
Another popular solution is a radio-frequency identification (RFID). RFID tags are attached to each item in your inventory and contain information about the item, such as the product name, price, and stock level. RFID tags can be read by an RFID reader, allowing you to track your inventory in real-time. This can be a great solution if you have a high-volume business.
Technology can be an excellent asset for your clothing business. It can help you save time and money and reach your target market. But it's essential to use the right technology for your business. Be sure to consider your needs and budget when choosing a solution. And don't forget to stay up-to-date on the latest trends to offer your customers the best possible experience.