Today, all businesses must have a solid social media presence, whether they are a multinational company, a startup, or a local brick-and-mortar shop.  Social media not only helps you connect with a target audience but also helps create brand awareness, therefore, boosting your sales and leads in a big way.   That said, if you are considering social media marketing for a business franchise, here are strategies worth considering.
Have a Well Defined Plan
Having a well-laid out goal is essential for the success of any business. If you are not clear on what you are working for, you cannot achieve it. Ahead of your social media marketing strategy, make clear objectives that will match your marketing efforts. For instance, you can have goals such as:
Gain 20,000 followers on Facebook and Instagram in 6 months
Compile reports on how much following you are converting into actual sales
Set a deadline for achieving your goals and review to ensure you are where you needed to be
Who is your Audience?
To create a long-term social media following, you should be well aware of who your target audience is. Find out their desires, wants, needs, and how much they would be willing to pay for your product or service. This can be achieved by;
Reading and responding to comments on your social media channels
Studying their demographics
Conducting a survey to know their needs better
Taking part in forums and conversations that involve your target audience
Create Different Content for Different Social Media Platforms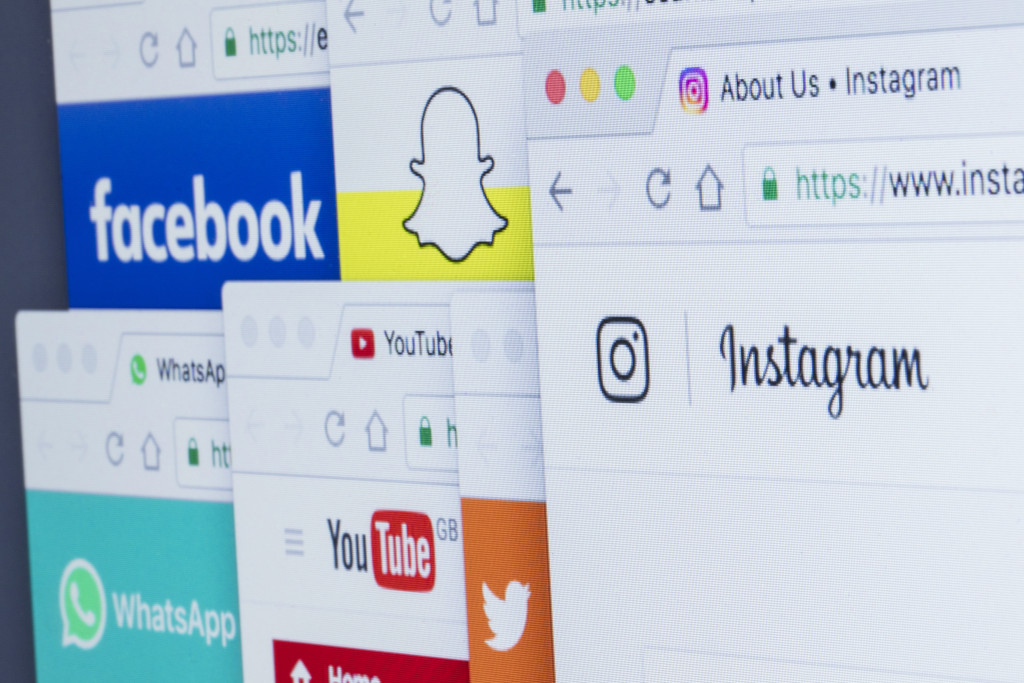 Most businesses post a few photos on Instagram and a few short tweets on Twitter and expect massive results. There is plenty of online content that you can use to boost your social media pages visibility. These include infographics, videos, blog posts, guest posts, among others. It is essential to mix and match your content from time to time to avoid boring your audience with the same type of content.
Additionally, make it a habit to post something new on your social media pages. There is high competition online, and if you go missing for too long, someone else will have taken up your space by the time you are back.
Post User-generated content on your pages
User-generated content is a perfect way of refreshing your social media profiles and giving your followers a different perspective on your brand, therefore, building a better, more trustworthy relationship. Always encourage reviews from your average customers, as people tend to trust them more than social media influencers or other businesses. For instance, you can ask a follower to share how they use or position items they purchase from you to give the other buyers a real experience on how to use the item.
Educate your Audience
Regardless of your goals, customers tend to be more inclined to brands that teach them new things. This helps build a relationship as the clients can rely on you to improve their lives. Whenever you provide valuable information and practical advice, your audience treats you as a part of their lives, a figure of authority, and, in the end, become loyal customers. Social media is an accessible platform for almost everyone; thus, it can be used to provide information conveniently.
More Stories than Promotion
When you choose the educational path, you will do both teaching and selling in equal measures. By storytelling, it does not mean that you will teach people things that they do not know, but instead, you will bring to life relevant situations and characters that evoke emotional responses. The emotions will stimulate more actions than they could have been if you did pure self-promotion online.
Use Video Content to your Advantage
At least 90% of people watch one video in a week from different platforms. That means videos are a perfect way of promoting your content.  However, you must remain focused on your target audience, as it would be pointless for your video to go viral to the wrong people. When practicing video marketing, remember the correct use of keywords, high production values, and timing, as they all have a significant value on the success of your marketing strategy.
Social media has become a central hub for entertainment, relaxation, and marketing. Use it to reach a broad audience, build a customer base, show your authenticity, demonstrate your expertise, encourage, engage and offer support on the needed areas. Social media is meant to be a place for engaging others; therefore, unless you make your audience a priority, you will struggle with social media sales and marketing.