Wellness is the new breeding ground for profitable business ideas. Thanks to the COVID-19 pandemic, more and more people are willing to invest in their health and try new things to enhance their physical, mental, emotional, and spiritual well-being. If you're a wellness enthusiast yourself, then this is no news to you. In fact, it might be the sign you've been looking for to embrace your entrepreneurial self and take advantage of this booming market.
The good news is that you don't always need a specialty to make a profit out of wellness. You could always establish your own team, outsource services, or collaborate with other enthusiasts. To set you on the right track, here are four of the best ideas you can look into right away.
Health Coaching
This is one of your most flexible options, as being a health coach can mean diversity. In general, your business, whether it's just you or you have a team, is concerned with enhancing people's lives by giving them customized advice based on their current needs and circumstances.
You can target individuals, families, and businesses, and your programs can be delivered either in person or online. Oftentimes, health coaches combine their consultations with a method or product that they advocate for. If you're a runner, then yours could be health coaching that promotes these exercises and helps other runners be healthier. Maybe you are an advocate of veganism and yoga. You can target people looking to transition to this diet and are interested in the health benefits of yoga.
Whatever you decide to specialize in, ensure that you acquire the necessary credentials and licenses before launching your business. You'll also want seasoned professionals in your team to further bolster your reputation and your results.
Healthy Eating
There's no denying that food can either make or break your health. As such, there are many wellness entrepreneurs whose goal is to make eating healthy food more accessible and affordable to the masses.
The great thing about taking this road is that you have a sure market in the food industry. People will always want to eat out and try new things, meaning if you combine your idea with the right elements, namely location, branding, and menu, you have a good chance of success. This is true whether you are starting a juice bar smoothie venture in the city or a pop-up restaurant in a tourist town.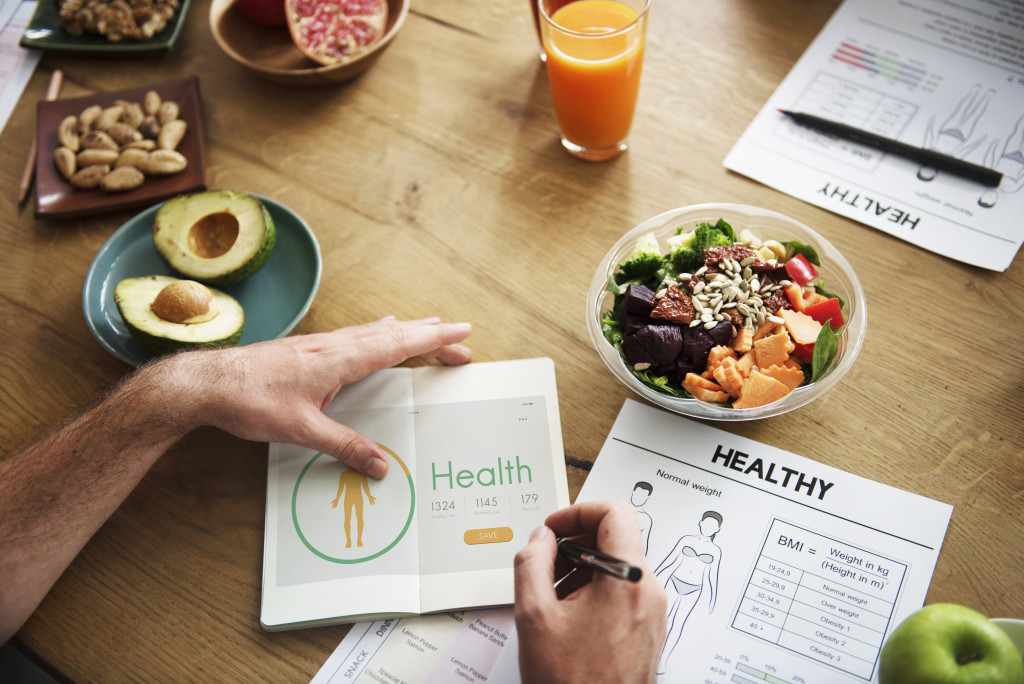 It might surprise you how many diners look for healthy food whenever they want to socialize outside with their friends and family. Providing them with this option will help you stand out, especially if there aren't many of you in your chosen location.
Wellness Retreats
There are two ways you can go about starting wellness retreats. You can either develop the location for one and market it as such, or you can start a business that puts together these retreats. The first one requires massive capital since you have to buy the property and develop it into a compelling venue for those who want to have workshops, getaways, and seminars of all kinds. You can invite yoga instructors, acupuncturists, and massage therapists and create packages that appeal to certain audiences.
On the other hand, you can take the simpler route and skip the part where you buy the property. You can partner with different venues and bring together a wide range of specialists that will compel wellness enthusiasts to join your retreats. Many businesses do this for success, primarily because they have the marketing savvy to attract the attention of their target demographic.
Workout Clothes
Next to food, it's the fashion industry that is sure to give you a ready market. People want to work out in high-quality and stylish clothing, and you can give them access to that kind of apparel at reasonable prices. You can either design your own and make them, or you can work with a supplier.
In selling workout clothes, the trick is to find your niche and invest in the correct platforms. Pay someone to give you an engaging website, and work with graphic artists and social media specialists to boost your Facebook and Instagram accounts. Selling clothes online is not difficult when you establish a good brand and streamlined processes. You'll be pleased to know just how much you can earn doing so from the comfort of your home.
Make Wellness Your Business
Making wellness your business won't only change your life but also the lives of your team and your customers. It's the kind of entrepreneurial pursuit that truly contributes to society, especially if you practice sustainability and fairness in all your business processes.