The COVID-19 pandemic has just celebrated its first birthday, and along with it is a stockpile of lessons companies learn. For one, it dispels one of the long-standing myths about working from home. It's not as rosy and easy as everyone expects it to be.
How Stressful Is Working from Home?
The UK is one of the countries with a growing number of remote workers. According to Statista, about 4 million people do their jobs at home. That's almost twice the number back in 1998.
However, the COVID-19 pandemic accelerates the transition. The recent data revealed that as many as 24% of the working population now performs their task outside the office. Unfortunately, for a lot of these individuals, the transition is not only sudden but also difficult and, yes, extremely stressful.
Granted, stress is part and parcel in the UK workplace. In the 2019–2020 report by the Health and Safety Executive (HSE), about 825,000 workers complained about suffering from work-related depression, anxiety, and stress.
In a far bigger study involving 15 nations, including the UK, 41% of highly mobile employees or those who often work from home were more likely to reveal being highly stressed than 25% of those who do their jobs in an office.
The pandemic, though, brings about a whole new level of stress and burnout. Dr. Eric Shiu, a University of Birmingham researcher, identified "stress enhancers" due to the health crisis. These are factors that only exacerbate workplace stress, particularly among those working from home:
• Concerns related to job loss and income that could be affected by the pandemic
• Fear of virus exposure once they return to work
• Difficulty of separating their work from personal life
• General stress due to working from home
The Effects of High Levels of Stress
Undoubtedly, collective stress affects not only the workers but also the organization as a whole. According to the HSE report, the high level of burnout and mental health issues between 2019 and 2020 resulted in a whopping 17.9 million lost working days.
Other studies reveal that stress, anxiety, and depression make employees less engaged. It can then lead to lower productivity, efficiency, and staff retention. In fact, a Coleman Parks research cited that poor engagement costs businesses at least £60 billion annually.
In reality, however, it's not a question about whether employees need to work remotely, especially in the middle of the pandemic. Rather, it's how companies can decrease these negative feelings and support their staff's mental health in trying times.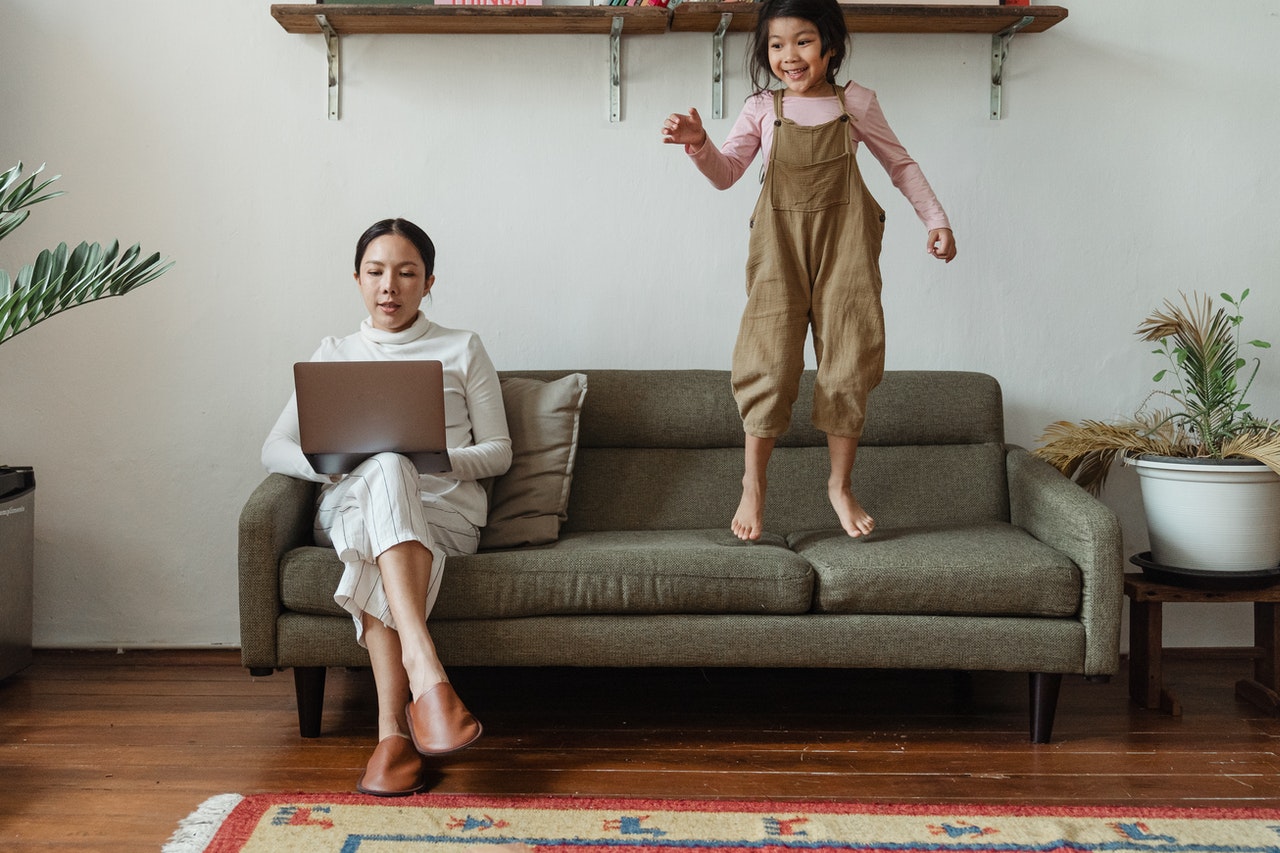 3 Ways Businesses Can Help Those Who Work from Home
1. Provide Professional Care When Necessary
Depression, anxiety, and stress are a bad combination that can worsen mental health problems. Companies can alleviate these by providing professional care, particularly to those who need it badly.
Today, firms can subscribe to live psychotherapy webinars that link employees to certified therapists who specialize in various fields, from trauma processing to counseling. Businesses can also invest in training their human resource department, create and improve their health and wellness programs, and even hire in-house therapists, the staff can reach out to when necessary.
2. Respect Boundaries
Many employees struggle with work-life balance, and a Bloomberg report seems to confirm that. According to the article, pandemic working hours now extend to at least three more hours.
Several factors can contribute to that. One, employees still need to deal with the learning curve and the new environment. Second, they now have to manage not only their schedules but also the rest of the households.
However, company culture can also be partly to blame. Some managers inadvertently (or, worse, deliberately) provide more tasks to work-from-home workers, believing they now have plenty of time to get them done.
Businesses need to establish healthy working-time boundaries with their employees to maintain or even enhance their productivity and engagement. They avoid "emergency meetings" over the weekends or consider a more flexible time arrangement with their workers—at least until they return on-site.
3. Understand the Reasons for the Stress and Act on Them
While workplace stress is universal, the causes can vary among employees. For others, it's because of fear of job loss. For some, it can stem from the trauma brought by the pandemic. Either way, for companies to help the team, it might have to understand the root cause and act accordingly. Options include:
Conducting surveys
Performing regular mental health wellness checks
Giving up-to-date information on the status of the business
Honouring holiday and sick leaves
Redirecting savings to allowances for employees that can help pay for utilities, for example
Creating an employee-driven work-from-home policy
Companies cannot stop employees from feeling stress, anxiety, or depression. Fortunately, they can do so much to support their workers in these difficult periods.